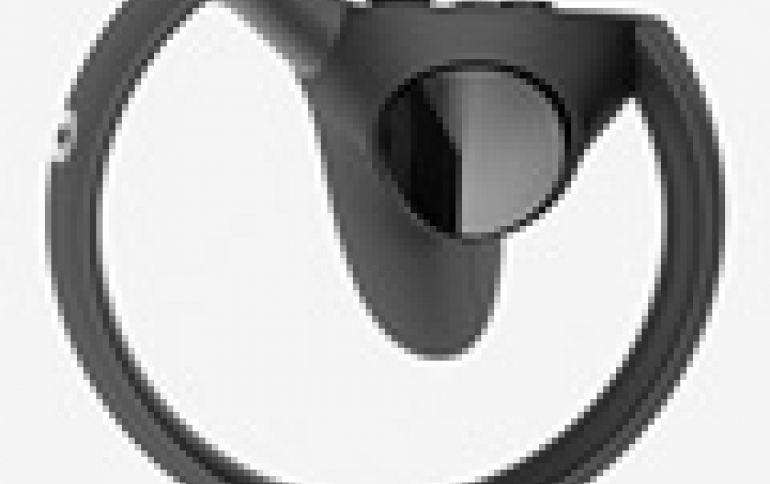 Oculus Delays Launch Of Touch Motion Controllers
Oculus' Touch motion controllers will be delayed until the second half of next year, the company recently announced, although the availability of the Rift virtual reality headset remains on track for the first quarter of 2016. "On the path to perfecting Touch, we've decided that we need more time before release," reads a statement released by Oculus, noting that preorders will begin "a few months prior to launch."
On the other hand. Oculus says that preorders for the Rift will open "very soon." The Rift will launch with an Xbox One gamepad alongside a variety of controller-oriented games, like platformer Lucky's Tale, which is bundled with the headset.
The Oculus Touch controllers were first shown off at that year's E3 gaming event, with a tentative release date of mid-2016. While we've seen a consumer-ready version of the Rift, Touch has still appeared only in prototype form. "We've made significant advances in ergonomics, and we're implementing many changes that make Touch even more comfortable, reliable, and natural. We're also implementing changes that improve hand pose recognition," says Oculus. "We're also outputting larger numbers of pre-production runs, which means we can get a lot more Touch hardware in the hands of developers who need it."
When Touch does come out, the company promises "a huge amount of ground-breaking new content" will accompany it.
Waiting for the virtual reality revolution
The virtual reality's breakout year has been delayed, despite the VR headlines we have read in 2015. Only the Gear VR has reached consumers in time for the holidays.
The Oculus Rift dev unit was announced at CES 2013.
Valve made a virtual reality headset; Sony got a bunch of developers to commit to games; Oculus announced these new motion controllers and released a consumer headset. But Valve has already blew its launch date; Oculus' controllers won't come out with the Rift; the Gear VR is clearly a work in progress; and Sony's timeline remains uncertain.
Besides the essential availability of the hardware, VR's success in 2016 will depend on many parameters - amount of VR games, films, whether users should use their TVs, laptops of phone for VR content, etc.