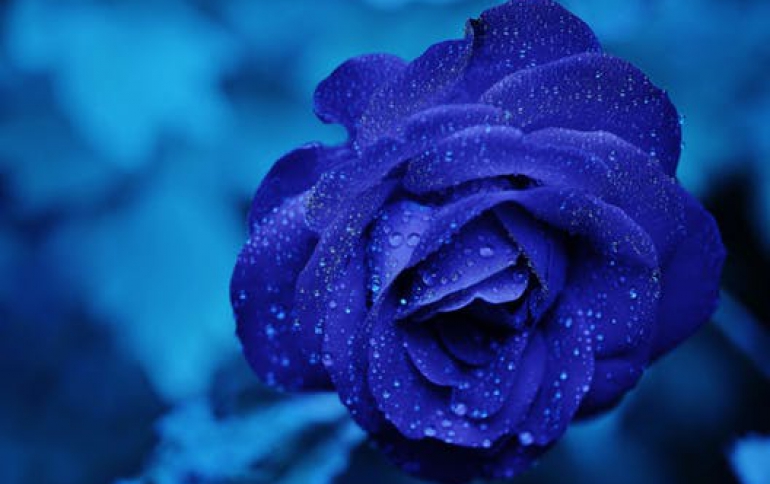 OCZ Announces the Z-Drive R3 PCI-Express SSD with Virtualized Controller Architecture
OCZ Technology today announced the latest Z-Drive R3 PCI-Express SSD solution for enterprise and OEM clients. Showcased for the first time at CES 2011, the Z-Drive R3 updates the existing lineup with greater performance and design flexibility with a new compact footprint for server applications, and is the first SSD to officially deploy OCZ's proprietary Virtualized Controller Architecture (VCA) technology.
Creating a 'virtual super controller,' OCZ's VCA (Virtualized Controller Architecture) pools the resources of two or more NAND flash controller interfaces, MCPs, storage processors, and a physical interface complete with customizable features and interface options that eliminates the need to re-spin expensive silicon. OCZ claims that the VCA is able to address NAND flash in a new way through the use of a parallel array, eliminating bottlenecks by increasing both read and write speeds up to the theoretical interface limit while keeping access latencies to a minimum.
With VCA, IT Architects can now take advantage of enterprise-rich features that are not available when utilizing traditional raid cards with an array of SSDs in their servers. With the Z-Drive R3, which makes use of VCA technology, OCZ's clients can now overcome this obstacle and deploy a single solid state drive that not only delivers high bandwidth but also beneficial enterprise features including TRIM, SMART monitoring, native command queuing (NCQ), tagged command queuing (TCQ), power fail management, and wear-leveling.
The Z-Drive R3 takes the SATA/SAS bottleneck out of the equation and by implementing PCI-E Gen. 2 x8 interface and multiple SSD processors to deliver up to 1GB/s transfer speeds and 135,000 4k random write IOPS for maximum productivity in an professional IT environment. Available in up to 1.2TB capacities using a variety of NAND flash, this drive features a half-height and half-length form factor to maximize its application potential for servers and racks. OCZ will also introduce a new full height card that offers even higher performance and up to 250,000 4k random write IOPS.
OCZ?s complete range of Z-Drive R3 is now available in SLC, MLC, eMLC NAND flash in 150GB, 300GB, 600GB, and 1.2TB capacities.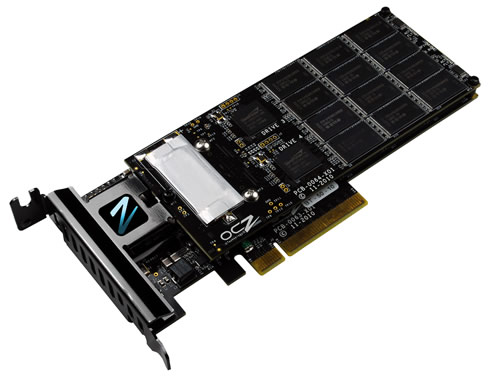 Specifications
* Available in 300GB, 600GB, and 1.2TB capacities
* Onboard RAID Controller
* Power loss data protection
* Data Encryption / ECC Recovery
* Features Virtualized Controller Architecture (VCA)
* PCI-Express 2.0 interface
* Form Factor: X8 slot, half height, half length
* 4 x SATA Controllers
* For use in enterprise storage environments
* Dimensions: 169.55 (L) x 79.19 (W) x 19.24mm (H)
* Weight: 139g
* Operating Temp: 0°C ~ 70°C
* Storage Temp: -45°C ~ +85°C
* MTBF: 10,000,000 hours
* 3-Year Warranty
* Compatible with Windows 7, XP, Vista, Linux
Max Performance
* Read: Up to 1000MB/s
* Write: Up to 970MB/s
* Sustained Write: Up to 900 MB/s
* Random Write (4k aligned): 135,000 IOPS
Part Numbers
* 300GB - OCZSSDPX-ZD3P84300G
* 600GB - OCZSSDPX-ZD3P84600G
* 1.2TB - OCZSSDPX-ZD3P841.2T