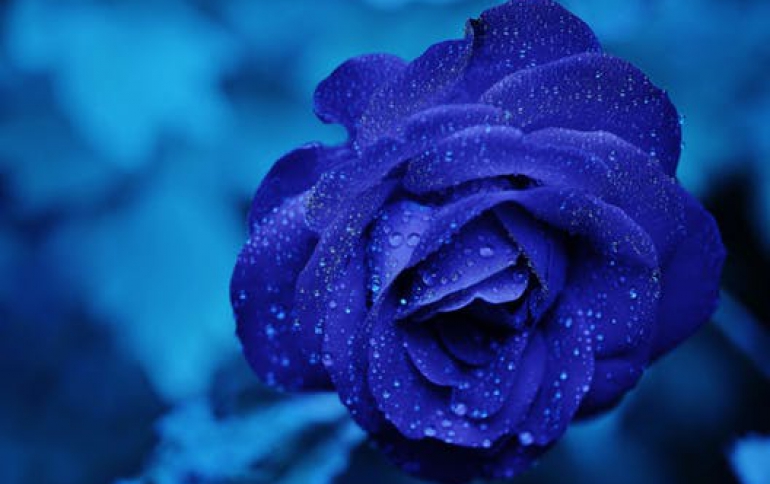 OCZ Unveils the Vertex Turbo SSD Featuring Increased Host Clock-Speed and DRAM Cache Speed
OCZ today released the latest addition to their premium Vertex solid state drive series, the Vertex Turbo Edition. The performance of the original Vertex has been upgraded to meet the demands of enthusiasts and other performance-seeking users who benefit from SSD technology. The Vertex Turbo Series is increasing both the host clock-speed and the SDR DRAM Cache to 180MHz versus 166MHz on the original series.
"The new Vertex Turbo makes use of the fastest SDR DRAM cache available and a proprietary FTL level firmware that provides an even faster solid state drive for enthusiasts looking for the ultimate desktop or laptop storage upgrade," commented Ryan Edwards, Director of Product Management for the OCZ Technology Group.
OCZ Vertex Turbo Series provides a new design for enthusiasts looking to transform their desktops or laptops. Enabled by a proprietary firmware and 64MB of 180MHz DRAM cache, the Vertex Turbo Edition delivers high read and write speeds clocking in at up to 270MB/s read and 210MB/s write along with the lower power consumption and durability.
Available in capacities of 30GB (32), 60GB (64), 120GB (128), and 250GB (256), Vertex Turbo SSDs offers ample room for all your data and comes backed with a 3 Year Warranty and OCZ?s service and support.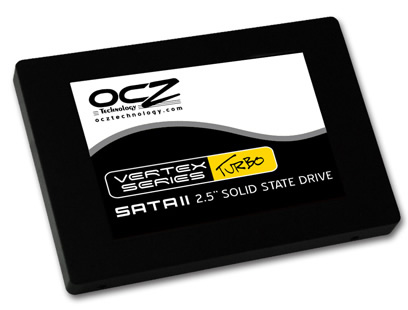 Specifications
Available in 30GB (32), 60GB (64), 120GB (128), 250GB (256) capacities
64MB Onboard Cache @ 180MHz
Seek Time: <.1ms> 2.5" Design
99.8 x 69.63 x 9.3mm
weight 77g
Operating Temp: 0C ~ 70C
Storage Temp: -45C ~ +85C
Power Consumption: 2W in operation, .5W in stand by
Shock Resistant 1500G
RAID Support
MTBF 1.5 million hours
3 year warranty
30GB Max Performance
Read: Up to 240 MB/s
Write: Up to 145MB/s
Sustained Write: Up to 100MB/s
60GB Max Performance
Read: Up to 240 MB/s
Write: Up to 145MB/s
Sustained Write: Up to 100MB/s
120GB Max Performance
Read: Up to 270 MB/s
Write: Up to 200MB/s
Sustained Write: Up to 120MB/s
250GB Max Performance
Read: Up to 270 MB/s
Write: Up to 210MB/s
Sustained Write: Up to 120MB/s