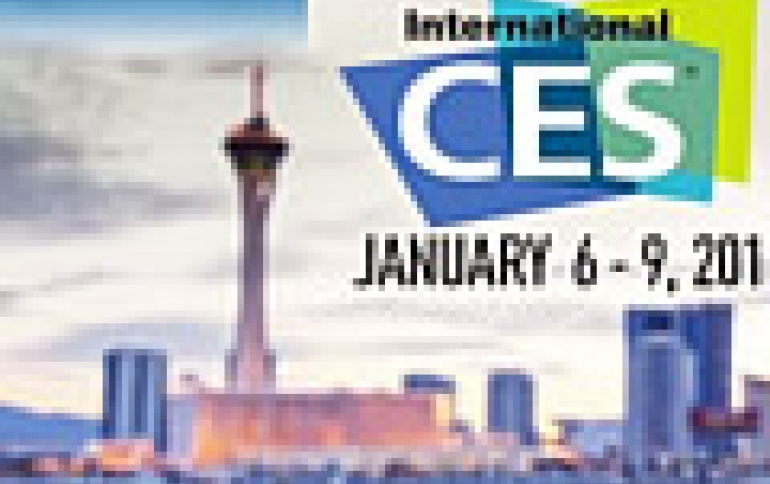 Panasonic At CES 2016
Panasonic is showcasing its 2016 lineup of 4K UHD TVs, an Ultra HD Blu-ray ready Player and signals the vinyl revival with the evolution of the Technics turntable with the new SL-1200G models. Panasonic's first LED LCD TV meets the stringent standards of the UHD Alliance's new highest 'Ultra HD Premium' specification.
This means that the new Panasonic DX900 meets a whole range of tough performance criteria, taking in everything from resolution and high dynamic range (HDR) performance to image precision, wide colour gamuts and more besides.
Panasonic says the DX900 manages to combine for the first time the extreme brightness that's an LCD's strong point with the sort of contrast and black level response that people used to love about Panasonic's plasma TVs.
A new LCD panel design divides the picture into hundreds of individually controlled lighting zones kept rigorously isolated from each other to ensure that there?s minimal light leakage between them. The result is a picture able to contain extremely bright peaks and deep blacks simultaneously without the light halo or 'bloom' effect around the bright objects that LCD technology usually produces.
Panasonic calculates that the DX900 can hit 1000 nits across a much wider portion of the screen than other HDR screens launched to date have been able to achieve.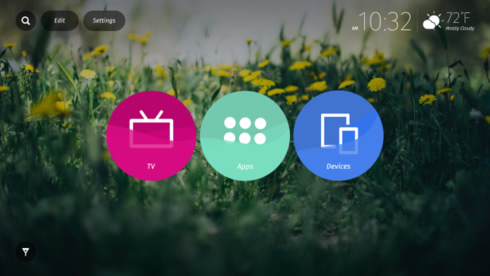 Cue the brand new Panasonic HCX+ (Hollywood Cinema eXperience plus) processing chipset, which works even harder and is more accurate than the previous 4K Studio Master Processor to deliver images that faithfully reproduce the pre-HDR Rec 709 industry video standard.
The HCX+ delivers an enhanced version of the 3D Look Up Table system already used to on Panasonic's 2015 flagship LCD TVs, covering huge 8000 registry reference points (around 40 times as many as you get in a traditional TV). Furthermore Panasonic have added a new colour compensation algorithm to further enhance the resulting on-screen colour accuracy. This means the DX900 can reproduce hues and tones within the Rec 709 standard space at every level of brightness.
As well as securing the highest Ultra HD Premium grade from the UHDA, the DX900 has earned 4K Certification from THX.
While HDR might be grabbing the headlines in 2016, 4K Ultra High Definition technology also continues to redefine what's possible with TV picture quality. The DX900s' native 4K UHD resolution makes them perfect partners for not just streamed 4K content but also the new Ultra HD Blu-ray disc format set to launch early in 2016.
Panasonic DX900 UHD TVs powered by Firefox OS allow consumers to access channels, apps, videos, websites and content through the TV home screen. You start off with three choices of "quick access" to Live TV, Apps and Devices - and you can also pin any app or content you like to your TV home screen.
A new Firefox OS update will be available later this year for the DX900 UHD TVs. This update will include a new way to discover Web apps and save them to your TV. Several major content providers such as Vimeo, iHeartRadio, Atari, Hasbro, AOL On, Giphy, Hubii and Taito are excited to work with Mozilla to provide TV optimised Web apps.
This update will also enable Panasonic DX900 UHD TVs powered by Firefox OS with features that link Firefox across platforms, including a "send to TV" feature to easily share Web content from Firefox for Android to a Firefox OS powered TV.
In addition to supporting many OTT video-on-demand services, the DX900 will soon offer titles in HDR from Amazon, including Amazon Original Series, and more . Panasonic also plans to support the upcoming Netflix HDR streams.
In addition Panasonic already has a new UHD Blu-ray player, the UB900, ready to sit alongside its new breed of televisions.
Ultra HD Blu-ray is the next-generation video disc standard that not only delivers high-quality 4K-resolution pictures but also supports HDR (High Dynamic Range) and the BT.2020 wide colour gamut.
The UB900 features a new 4K High-Precision Chroma Processor equipped with imaging technologies such as chroma processing and high gradation processing that have been fostered and refined by the Panasonic Hollywood Laboratory (PHL) Blu-ray R&D facility.

The UB900 also offers improved audio quality. It is equipped with an optimized, large-capacity power supply unit and features many select high-quality audio parts and components in its audio circuits. In addition, it supports high-resolution audio formats such as DSD and ALAC.
Panasonic plans for the UB900 to support 4K VOD (Video on Demand) services, to give users greater enjoyment of 4K content.
Ultra HD Blu-ray is a next-generation Blu-ray Disc standard that supports 4K. What's more, it goes beyond 4K resolution (3,840 x 2,160 pixels) by supporting HDR (High Dynamic Range) to achieve true-to-life 4K image reproduction with high frame rates of up to 60p and a brightness range of up to 1,000 to 10,000 nits as well as the BT.2020 wide color gamut to further enhance color reproduction.
The UB900 incorporates a newly developed 4K-ready engine, called the 4K High-Precision Chroma Processor. By using an original high-accuracy multi-tap process to interpolate the decoded 4K (4:2:0) signals of Ultra HD Blu-ray content to 4K (4:4:4), it deliversnatural pictures with lifelike depth and vivid colors. The UB900 also has an original 4K Direct Chroma Up-scaling function so that it can deliver 4K-quality pictures with high resolution and beautiful colours from 2K content.
The THX-certified UB900 Ultra HD Blu-ray Player comes with a wide range of digital and analogue terminals. The new twin HDMI arrangement separates audio and video signals to suppress unwanted noise and achieve high-quality audio reproduction. In addition, it supports analogue 7.1-channel audio for a direct connection to a home theatre system for surround sound. Each terminal is gold-plated to resist oxidization and maintain high signal conductivity.
The UB900 is designed for high-resolution audio reproduction. In addition to conventional WAV/FLAC/MP3/AAC/WMA formats, DSD (5.6 MHz/2.8 MHz) and ALAC music files can be reproduced.
Six different kinds of sounds from vacuum tubes with 96-kHz/192-kHz Up-sampling can be enjoyed in exceptionally high quality.
Users can also reproduce 4K videos (MP4) that they've taken with a camera or camcorder. And they can output JPEG data in 4K resolution.
Users can also share content, such as photos, videos and music, with other connected devices throughout the home.
The DX900 will be launching in Spring 2016 in two sizes: 65-inch and 58-inch.
DMP-UB900 Main Features
High Quality Picture
●Ultra HD Blu-ray Playback (4K/HDR)
●4K High-Precision Chroma Processor
●4K Direct Chroma Up-scaling
●4K 60p/50p Output
●4K Networking
●THX Certification
●Multi Contents 4K Up-scaling
●FULL HD 3D Blu-ray Disc Playback
●Picture Type Presets
High Quality Sound
●TWIN HDMI PURE AV (Twin Isolated Output)
●7.1ch Analog Audio Output
●High-quality Audio Parts (Power Supply, Audio Circuit, Digital Circuit)
●High Clarity Sound Premium
●HDMI Low Clock Jitter Process
●Digital Tube Sound with Up-sampling
●High-resolution Audio Playback (DSD (2.8MHz/5.6MHz), ALAC, FLAC, WAV)
●192kHz/32bit DAC x 5
●192kHz/96kHz Surround Re-master
Smart Networking
●Internet Apps
●DLNA (Client/Renderer)
●Network Drive Access
●External HDD Playback
●Miracast
●Web Browser
Easy Operation
●Wi-Fi Built-in (802.11n(11ac))
●Stylish GUI
●Quick Start
●Home Screen Wallpaper
●VIERA Link
Design
●3D Cut Design
●Insulator
Technics Redefines the Direct-Drive Turntable with Next-Generation Reference Model
Among Panasonic's interesting announcements at CES was the new Technics direct-drive turntable based on a newly designed direct-drive motor. The Technics 50th anniversary limited edition Grand Class SL-1200GAE and non-limited Grand Class SL-1200G have been developed for audiophiles looking to rediscover and experience the warm sound quality of analogue vinyl discs.
In conventional Direct Drive analogue turntables sound quality was degraded by tiny vibrations of the motor and rotational speed fluctuations, known as 'cogging'. However, by combining the knowledge and expertise gained as the originator of direct-drive turntable systems with a newly developed coreless direct-drive motor without an iron core, this 'cogging' can be eliminated. Panasonic says that any potential minute motor vibrations are suppressed even further by the use of a high-precision rotary positioning sensors and microprocessor control system; a feature unique to the new Technics turntable.
The Technics turntable aims to provide the smoothest possible rotary control by using an encoder attached to the direct drive motor which passes precise rotational speed information to the control system.
Furthermore, a twin rotator construction reduces the bearing load while maintaining high torque and also limits minute vibration during rotation making it possible to reproduce the warm sound and subtle nuances of musical expression engraved in the analogue record grooves and craved for by vinyl lovers.
The turntable Platter has a three-layered construction consisting of a combined heavyweight brass and aluminum die cast platter, and deadening rubber covering its entire rear surface. This eliminates unnecessary resonance, achieving high rigidity and vibration damping. The smooth rotational stability and inertial mass even surpasses the Technics SP-10MK2, the direct-drive turntable standard used in the past by broadcast stations worldwide.
The tonearm uses a lightweight material (aluminum for the SL-1200G and magnesium for the SL-1200GAE) which has been cold drawn to improve the characteristics of the material and increase the damping effect.
In addition, high initial-motion sensitivity is attained by employing the traditional Technics gimbal suspension construction with the horizontal rotation axis and the vertical rotation axis intersecting at a single central point, as well as high-precision bearings using a cut-processed housing.
A hairline finished, 10-mm-thick top panel of high grade aluminum has been added to the previous three-layered construction of aluminum die cast, Bulk Moulding Compound (BMC) and heavyweight grade rubber of the SL-1200MK5. This four-layered construction combines high rigidity with a premium finish and feel.
To celebrate the launch of this new Technics SL-1200 development, the Technics 50th anniversary limited edition Grand Class SL-1200GAE will be available from summer with a limited serial number plate and restricted global quantity of 1,200 units while the Grand Class SL-1200G will be available later in 2016.
Grand Class SL-1200G/SL1200GAE
All new design for Redefining the Direct Drive Turntable
Twin-Rotor Surface-Facing Direct Drive motor
Direct Drive Motor Controller
Brass-Top Turntable Platter
Technics Definitive Design
Inherited design from the SL-1200 series
Turntable Speeds
33 1/3 rpm, 45 rpm, 78 rpm
Variable Range Pitch
Dimension & Weight
W: 453 mm H: 170 mm D: 372 mm . / 18kg *tentative
*Height: including dust cover
Terminal
Phono output x1 / SIGNAL GND x1