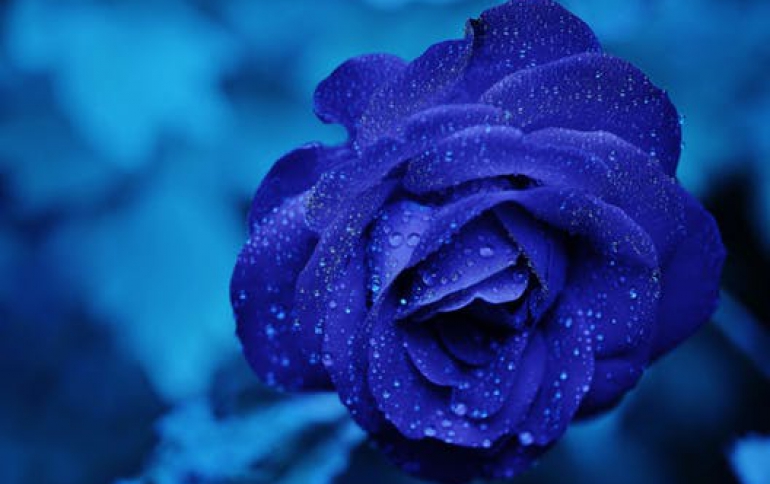 Panasonic Unveils Toughpad Family of Android-Powered Tablets
Panasonic today unveiled the Toughpad family of professional-grade Android-powered tablets (#Toughpad), which includes a 10" and 7" device. The devices - targeting mission-critical and highly mobile workers - will be supported by an enterprise focused app store, peripherals, developer tools, deployment support and more.
The 10" Toughpad A1, available first, has been designed for mobile outdoor workers in markets like aviation, construction, field sales and the public sector, where exposure to extreme environments is a constant challenge and the consequence of a failure is significant. The device can also be used as a tool to optimize business processes as a cost effective pen / paper replacement. The 7" Toughpad B1 targets similar markets, but in applications where screen real estate is not as critical and where device mobility and portability are critical.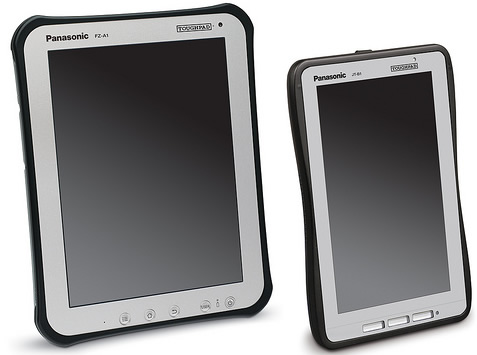 The Toughpad A1 incorporates security embedded at the hardware level and offer technologies like hardware and software encryption, enhanced VPN, dual factor authentication, trusted boot and device management. This enhanced level of device security means the Toughpad A1 will be compliant with FIPS 140-2 for Federal government use and HIPAA ready for healthcare environments.
The Toughpad family can be managed with a custom set of low level controls that provide IT Administrators with power over their Android-powered devices. This level of mobile device management (MDM) is essential for deploying and managing Android-powered tablets in the field. These controls allow IT managers to distribute applications in a one-to-many environment, secure devices from unauthorized use and many other granular features not found in consumer-grade Android-powered tablets.
Besides having access to the existing selection of Android Market applications, the Toughpad is supported by the Business AppPortal, an enterprise-focused app store offering vertical market specific solutions as well as applications addressing broad enterprise concerns, including Mobile Device Management, security and virtualization.
This cloud-based user storefront allows IT Managers and developers to store, download and test applications for use on their Toughpad devices. Panasonic will also offer private application stores within the Business AppPortal, which businesses can customize to meet their specific needs.
The Toughpad A1 has a 10.1" XGA, multi-touch, daylight-viewable screen, it offers a stylus and active digitizer, enabling flexible data entry in the field, as well as signature capture and handwriting recognition functionalities. Other features include integrated cameras, a serviceable battery, multiple options for peripheral connectivity and battery life that will accommodate a full day of work.
The devices have also MIL-STD-810G ratings for drops as well as ingress protection ratings for resistance to dust and water. The Toughpad A1 is also rated for use in a wide range of temperatures.
The Toughpad A1 offers optional 4G (LTE or WiMAX) mobile broadband as well as Bluetooth v2.1 + EDR, 802.11a/b/g/n Wi-Fi and satellite GPS.
The Toughpad A1 will be available in the Spring of 2012 starting at $1299. The Toughpad B1 will be released later in 2012. Both tablets come with A 3-year warranty.
Panasonic Toughpad A1
Operating System: Android 3.2 (Honeycomb)
Processor: Marvell 1.2 GHz Dual-Core Processor
Storage: 16GB
Optional Storage: MicroSD optional up to 32GB
RAM: 1GB LP-DDR2
Display: 500 nit, daylight readable, 10.1" XGA (4:3), multi-touch with anti-reflective and anti-glare treatment and built in ambient light sensor
Battery Life: 10 hours (serviceable battery)
Weight: 2.13lbs (without pen)
Drop Rating: 4 ft.
Ingress Protection: IP65
Temperature rating : 14F to 122F (operational)
Inputs: Micro-USB, microSDHC, micro HDMI
Camera: 5MP rear, 2MP front
Connectivity/Comms: 4G (LTE or WiMAX), 802.11 a/b/g/n, Wi-Fi Hotspot, Bluetooth v2.1 + EDR, Satellite GPS
Security Features: Hardware-level security, FIPS 140-X and HIPPA compliant, cable lock slot
Dimensions: 10.5 x 8.3 x 0.67 in.