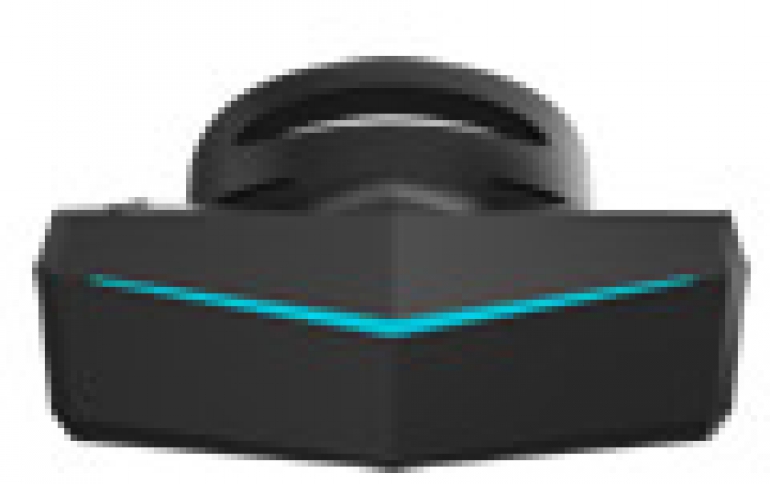 Pimax Launches First 8K VR Headset
Pimax is launching their campaign today for their new 200° FOV 8K virtual reality headset, designed for VR futurists.
After the release of the first 4K VR headset, Pimax is set to stun the tech world again by doubling the field of view to 200°, almost matching the human view of 220°, and offering six times to the resolution provided by most VR headsets.
The new improved virtual reality headset is augmented with better transitions, while presenting no lag in viewing panoramic images and videos. Pimax 8K also reduces the 'screen door effect', where users begin to see fine lines between pixels, so that a more natural environment can be enjoyed.
With positional tracking and hand motion sensitivity, the Pimax 8K VR headset moves with you, creating an immersive rotating audiovisual experience and providing a more realistic feel when interacting with virtual environments.
To combat eye fatigue, the Pimax 8K features IPD (Interpupillary distance) adjustment and an auto demisting system in the headset design.
Pimax is aiming to reach $200,000 in funding on Kickstarter, with prices starting at $399.
Technical Specifications
Field of View: 200 degrees
Resolution: 2 x 3840x2160, 16.6 million pixels in total
MTP (Motion To Photon) Latency: <15ms
Refresh rate: 75/90Hz per eye (support 150/180Hz with Brainwarp)
Processor: GTX980/1070 or AMD R9 Nano, equivalent and above
Interface: DP1.4, USB 3.0
Experience: Seated VR, standing VR, room-scale positional tracking, hand Motion (optional)
Content: PiHome/Steam/Oculus Home (with a third party tool)
Audio: 2x3.5 mm audio jack, stereo sound earphones
Fit: Adjustable headset strap/headband, auto-demisting system, fits glasses/customized VR frame, IPD (Interpupillary distance) adjustment.