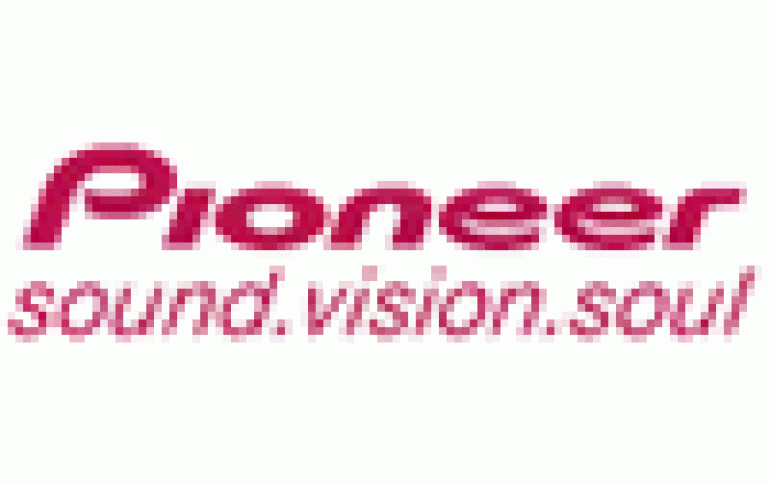 Pioneer Announces Measures for Restructuring the Display Business
Pioneer has announced that at a meeting of its Board of Directors held today, the Company approved concrete measures for restructuring the display business and improving profitability in Home Electronics, as well as medium-term management targets. Pioneer will successively terminate in-house plasma display panel production at its subsidiaries Pioneer Display Products Corporation (DPC) and Pioneer Plasma Display Corporation (PPD) by March 2009, after completing panel production for models scheduled for release in 2008. With regard to plasma display panel procurement after terminating in-house production, as announced on April 24, 2008, Pioneer has reached a basic agreement with Matsushita Electric Industrial Co., Ltd. on procuring plasma display panels from Matsushita from the summer of 2009.

Pioneer's proprietary technologies will be adopted by Matsushita as part of the process of supplying plasma display panels to Pioneer.

Regarding Pioneer's production facilities after termination of plasma display panel production, the DPC Shizuoka Plant will continue producing display products as an assembly center and will become a product distribution and inspection facility for the Japanese market. Meanwhile, the DPC Yamanashi Plant and PPD Kagoshima Plant will be closed after plasma display panel production is terminated. Pioneer is currently considering ways to utilize these two facilities, including selling them.

As it closes plants and downsizes operations, Pioneer plans to redeploy plasma display panel production personnel to ongoing display assembly operations at the DPC Shizuoka Plant, the Car Electronics business, where growth is expected, or other businesses in the Pioneer Group. However, Pioneer will also discuss an incentive based early retirement program with labor unions. This is because some employees may be unable to relocate or otherwise be redeployed, and it may be difficult for the Pioneer Group to absorb affected employees.

Regarding LCD TVs, Pioneer plans to successively roll out Sharp Corporation-supplied LCD TVs starting in Europe in August 2008. Going forward, Pioneer plans to develop LCD TVs that combine its proprietary technologies with LCD panels supplied by Sharp, for an expanding number of regions. The two companies are also discussing joint development aimed at boosting development efficiency and combining Sharp's liquid crystal technology with Pioneer's technologies for realizing high picture quality.

By carrying out these measures, Pioneer aims to reduce operating expenses in the display business by 15 billion in fiscal year 2010, ending March 31, 2010, compared with fiscal 2008.

In the Home Electronics business, Pioneer will overhaul its development and production structure in displays in step with the termination of plasma display panel production and reassign personnel to growth businesses in other fields.

Specifically, the Company plans to redeploy approximately 200 of its product design engineers in the display and audio/video product businesses to the Car Electronics business and professional sound & visual (Pro SV) business, which involves DJ equipment. In addition, the Company plans to implement measures to reduce fixed costs, including its overseas sales structure.

Also, to reduce selling, general and administrative expenses and other operating expenses in order to ensure improved profitability in the Home Electronics business, the Company will enter into discussions with labor unions over a planned readjustment of employment levels by around 300 individuals in administrative and sales divisions in Japan.

At the same time, the company will cut remuneration for corporate officers and make efforts to reduce spending on external resources by reviewing the use of temporary staff and other outsourced operations.

The above measures, combined with display business restructuring, are expected to lower costs in the Home Electronics business by 23 billion. These measures are expected to have a significant beneficial impact on profitability from fiscal 2010, following implementation in fiscal 2009.

In line with the foregoing, Pioneer expects to book business restructuring expenses of 15 billion in fiscal 2009.

In the Car Electronics business, the company is targeting operating revenue of 450 billion and operating income of 26 billion in fiscal 2011. Also, the company aims to maintain an operating margin of around 6%. In the Home Electronics business, the Company is targeting operating revenue of 370 billion and operating income of 8 billion in fiscal 2011, while aiming to restore profitability in fiscal 2010.