4. Preferences
After ripping a track, you can Edit several attributes of each audio file, such as the file name, set CUE points so you will be able to track them quickly while performing, as well as setting different mix in and mix out for each track.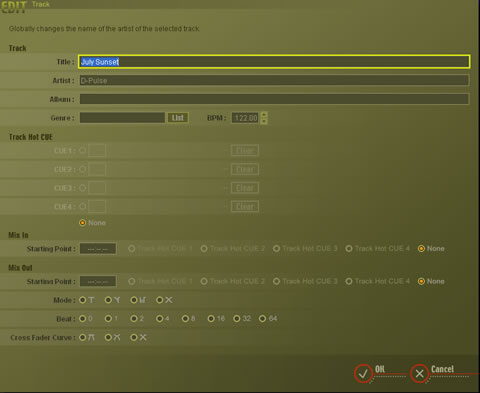 Genre is useful for proper music management. It allows you to categorize each track accordingly and make it easier to search while playing.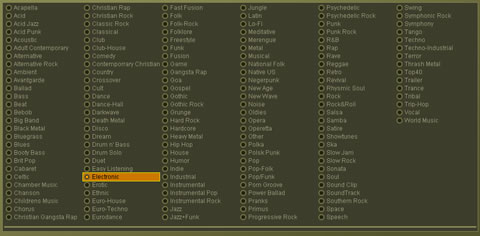 General preferences include typical settings related to the software's interface, such as the font size.
Possibly, the most important settings here are those related to your mixer and sound card. A helpful illustration lets you configure your soundcard (or cards) easily. The software works with a single or dual sound card configuration, even when using the internal mixer of the software. Note, that in order to have a monitor function (head phones), a second sound card is required.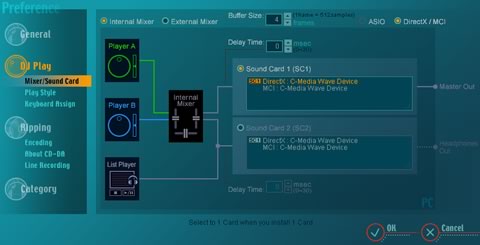 Since the Pioneer DJs software does not work with external controllers, it is essential to assign keyboard buttons for the basic functions of your preference. This will give you more freedom while mixing, since using only your PC mouse does not allow you to control/trigger many buttons/functions simultaneously, as you may require during mixing. What we would like here, is the inclusion of a shortcut for the cross fader slider that would allow us to instantly switch between the two tracks ("cut").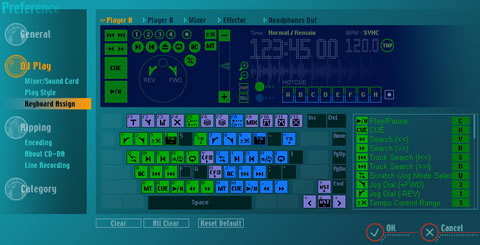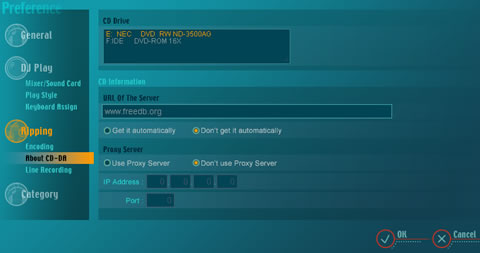 If you have time and patience, you can also categorize your tracks according to genre and BPM, an extra help when mixing live and there's not much time available to choose and throw the next track in the mix.