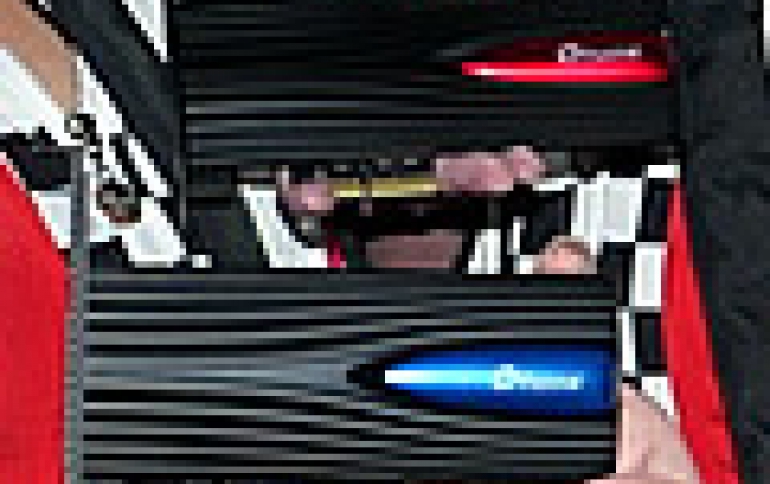 Plextor Showcases M9Pe SSD Based on Toshiba 64-layer 3D NAND at Computex
Plextor's SSD roadmap includes the new M9Pe, which will succeed the current M8Se lineup, as well as the mainstream M8V series, coming later this year.
Scheduled for release in the fourth quarter of 2017, the M9Pe series supports NVMe / PCI Express 3.0 x 4 and will use the new Toshiba 64-layer TLC 3D NAND. Plextor did not provide much details, rather than that the drive will be available in M.2 and a PCI Express versions and will support a maximum sequential read speed of 3,100MB/s. The PCI Express Card model will feature full color RGB LEDs on it.
The M.2 version of the M9Pe showcased at Computex was based on the Marvell 88SS1093 controller and was equipped with NANYA 8Gbit DRAM.
In addition, Plextor had on display the new model "M8V" 2.5-inch SATA SSD. Based on a Silicom Motion "SMI 2258" controller, the SSD uses Toshiba 64-layer TLC 3D NAND and has a mean time between failures (MTBF) at 150 million hours.
In terms of performance, the drive's sequential reads spead is up to 550MB/s, sequential writese up to 500MB/s, 4K random read up 90,000IOPS and 4K random write up 80,000IOPS. The M8V will be released in the third quarter of 2017.
The Plextor M8Se NVMe SSD was announced wearlier this year and will hit stores this month. It is packed with advanced features, encased in a streamlined design inspired by the wind tunnel. The streamlined heat sink dons a blue and black design provides heat conduction capabilities that expels heat generated by super high-speed data transmission.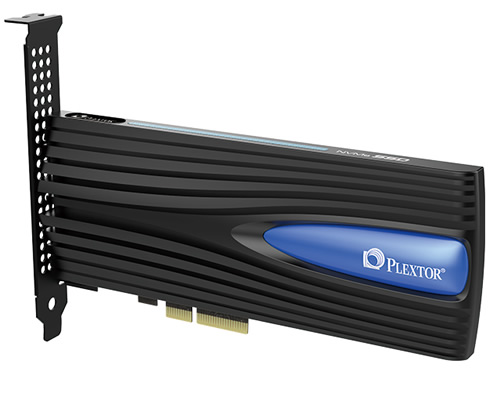 The M8Se series is powered by the latest generation NVMe PCIe Gen 3x 4 super high-speed transmission interface that delivers sequential read/write access speeds of 2,450/1,000 MB/s and random read/write speeds of 210,000/175,000 IOPS.
The M.2 version of the SSD M8Se uses a Marvel 88SS1093 controller and 15nm TLC Toshiba NAND flash memory.