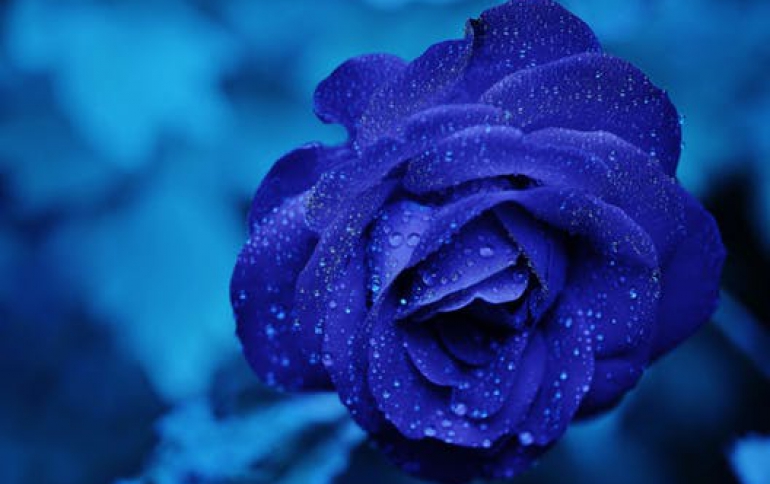 PMC Unveils Complete 12Gb/s SAS Storage Solution
PMC today introduced the Adaptec Series 8 12Gb/s SAS RAID Adapter family for high-performance server and networked storage. Combined with PMC's I/O protocol controllers, RAID-on-Chip (RoC) controllers, SAS expanders, solid state drive (SSD) controllers and advanced software, PMC provides a complete 12Gb/s SAS architecture to access the performance of 12Gb/s SSDs.
Adaptec Series 8 delivers a >700,000 4k random read RAID I/Os per second, a 60 percent improvement over the previous generation. This level of performance unleashes the full potential of 12Gb/s SAS SSDs, which are twice as fast as 6Gb/s SAS SSDs and up to 1,000 times faster than traditional hard drives.
The Series 8 family has five models, all based on PMC's 12Gb/s SAS RoC controllers, in low-profile form factor. Configurations include 16-port adapters. This high-port technology also provides the flexibility to create hybrid storage arrays utilizing any combination of SSDs and HDDs. Deploying hybrid arrays with Series 8 and maxCache Plus caching and tiering software enables SSDs to accelerate cloud computing applications.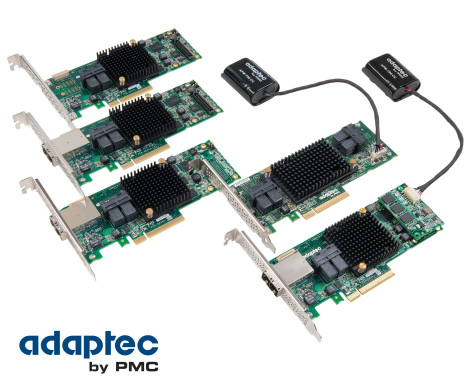 Adaptec's fourth-generation caching solution now includes tiering technology. The new maxCache Plus with Series 8 provides the flexibility to configure all storage devices in a server environment, not just those connected to PMC hardware. All storage assets in a server can be leveraged according to their performance capabilities with the fastest media used for data acceleration, enabling a cost-effective storage architecture.
12Gb/s SAS is also backward compatible with existing 6Gb/s SAS infrastructures.
The complete family of Adaptec Series 8 RAID adapters includes five unique SKUs, and will be available in Q4 2013 through Adaptec's distributors and storage channel partners.