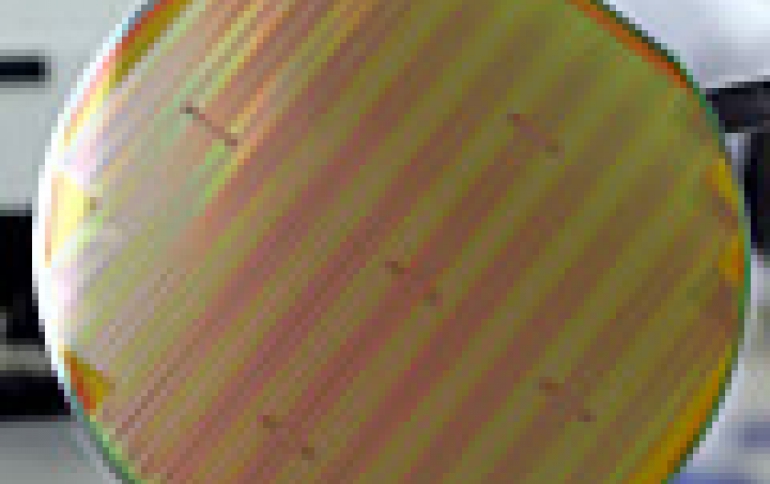 Possible US Export Controls Threaten China's Burgeoning Chip Industry
Restrictions on U.S. exports of equipment and materials would deal a severe blow to China's ambitions to build a domestic semiconductor industry.
Although it is still uncertain whether the U.S. will move ahead with export controls, many tech companies are playing it safe by looking for non U.S. suppliers to avoid further trade war risk. Nikkei Asian Review reported earlier this year that many Chinese tech companies such as Huawei, Haier, Media Group, BYD, and others have already quietly shifted some chip orders outside of the U.S.
Export controls could cause massive delays in chip factories currently under construction in China including the country's first advanced memory project Yangtze Memory Technologies. New controls could also hinder expansion by Semiconductor Manufacturing International Co., the nation's top contract chipmaker, while many global players such as Samsung, SK Hynix, TSMC, and Intel are also expanding production sites in the country.
Chinese chip manufacturers are also looking beyond American providers, according to industry executives.
"Chinese chipmakers have started to talk to Japanese and European equipment and material vendors and others to initiate a contingency plan," Yang Wenge, vice president of marketing strategy at Entegris, a U.S. chip material builder told the Nikkei Asian Review. The chip industry is worried not just that the trade battle could hit demand. They are also concerned that the Chinese government could retaliate on the U.S. with limits on American imports.
"We know we are lagging far behind... and we realize the cutthroat danger," said Ye Tianchun, Director of the Institute of Microelectronics at the Chinese Academy of Science, the country's top research agency. "We know we have to be self-reliant and develop an industry over which we have control. I urge domestic chip manufacturers to strongly support emerging local equipment and material suppliers."
In 2014 Beijing launched a 137.8 billion yuan ($20.1bn) fund to invest in the sector, with the aim of encouraging further investment from local government and private capital. The China Integrated Circuit Industry Investment Fund has so far and financed about 50 companies involved in manufacturing, design, testing, packaging and equipment, and materials.
The second stage of funding is expected to reach more than 200 billion yuan. The new funding could be used to develop advanced chip technology such as 3D NAND flash memory, core processors and field-programmable gate-array [FPGA] chips, a type of high-end programmable chip. He also stressed that building a Chinese supply chain of equipment and materials was crucial too.
"We still see a massive gap with global rivals," Ding said last week at the Integrated Circuit Industry Development Seminar, one of the Chinese chip industry's most important annual gatherings.
"The whole industry has finally learned a hard lesson and recognizes that we have to develop everything, literally everything, including chip materials that were relatively unpopular but crucial on our own," said Yao . Relying on the global industry may no longer be sustainable, he added.