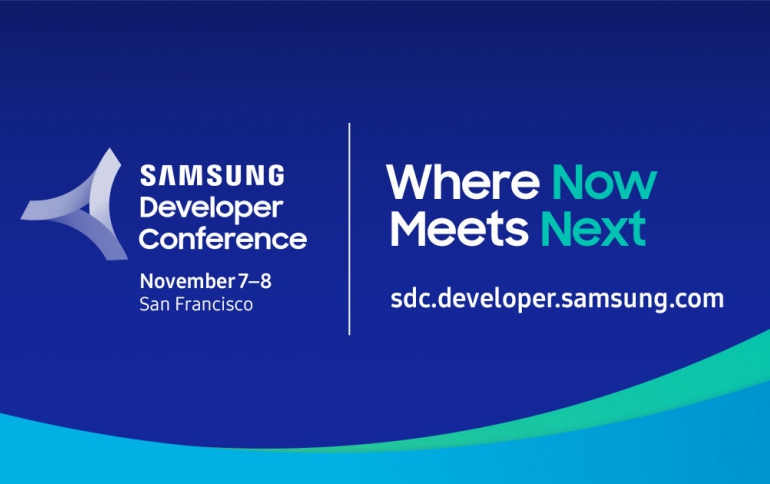 A Preview of Samsung's Developer Conference Sessions
This year's Samsung Developer Conference (SDC18) is more than a week away and let's see what Samsung will showcase to help developers and creators build software and services of tomorrow, based on Bixby, gaming and SmartThings.
Held from November 7–8 in San Francisco, SDC18 features a full slate of sessions, hosted by Samsung and tech industry leaders, that cover the latest advancements in AI, IoT and more.
The Spotlight Session headlining day two of SDC18 will cover some of the tech industry's most interesting topics.
Samsung will share insights into its gaming strategy during the session, and spotlight innovations encompassing artificial intelligence, the S Pen, and much more. Speakers include executives from Xbox/Microsoft, Epic Games and Niantic Labs, makers of Pokémon Go.
Bixby
Samsung is planning rolling out new voice-assistant features to challenge its U.S. rivals' dominance in artificial intelligence.
The company will fully open its virtual assistant, called Bixby, to third-party developers for the first time. It is looking for help in bolstering its challenge to the industry's big three players: Amazon.com Inc.'s Alexa, Apple Inc.'s Siri and Alphabet Inc.'s Google Assistant.
SDC18 features a variety of sessions related to Bixby, Business and technical leaders from the Bixby team will explain the ins and outs of the technology, outline Bixby's vision for a new kind of open ecosystem for developers, and discuss how and why to get involved. Samsung will provide information on Bixby's development tools, including Bixby SDK and IDE.
Samsung will also talk about how developers can expand their user base by offering experiences that work well on multiple devices and for multiple languages and locales, while maximizing code reuse across experiences.
SmartThings
Last year at SDC, Samsung unveiled SmartThings, a platform for connecting and controlling smart devices. This year, the company will discuss SmartThings' latest enhancements, and demonstrate ways to implement the platform into more devices.
There will be discussions on topics such as which kinds of SmartThings API integrations can be built, as well as how to quickly create and integrate with the SmartThings API.
Another session will introduce a new Developer Workspace for integrating cloud-connected devices with SmartThings. The workspace will feature new APIs and tools that will streamline development and go-to-market processes. Devices that are integrated with SmartThings will be controlled by Bixby and other voice assistant platforms, as well as a full ecosystem of automation and service integrations.
Gaming
Two years ago, at SDC 2016, Samsung launched its Galaxy GameDev program, which offers developers support to bring their games to life. This year, Samsung is renewing its commitment to empowering developers' creativity by introducing a slew of new SDKs and tools. A series of fun technical sessions will demonstrate how to utilize these technologies to optimize games for Galaxy devices. Notable sessions include:
Galaxy: The Best GameDev Platform - This session will examine Galaxy GameDev partnerships with some of the biggest names in mobile games, and preview soon-to-be-released tools and a new SDK.
Fortnite Behind the Story: Road to Android and Vulkan Collaboration with Galaxy GameDev - A behind-the-scenes look at how Samsung and Epic Games optimized the global-phenomenon game's performance for Galaxy devices.
Also included among the dozens of sessions in SDC18's jam-packed lineup are presentations that will introduce enhancements to apps such as Samsung Pay and Samsung Health, as well as Samsung DeX, AR Emoji, Bixby Vision, Samsung Knox, and the Tizen OS.
Samsung also appears to finally be on the verge of showing off its first folding Galaxy phone. The company provided the most concrete evidence that it will be showing off its new folding phone this week. The logo you see below appeared on Samsung's Facebook and Twitter profiles.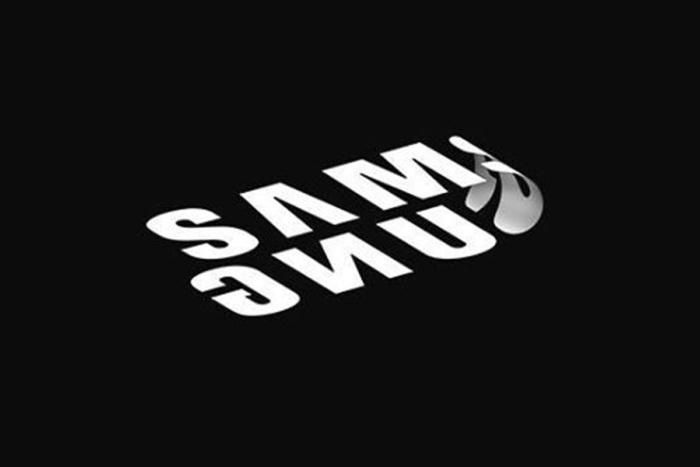 LG and Huawei are already rumored to be working on their own folding models, and just last week, unknown startup Royole staked claim to "the world's first commercial foldable smartphone with flexible display" with the FlexPai phone.