Razer Kishi V2 for Android
1. Introduction
Mobile gaming has been for quite some time now a reality since most people have or using a mobile phone with a touch screen. While gaming on those devices is generally a good experience, advanced users are looking for a better way to play their favorite games, like they would with for example an X-Box or PS4/PS5 controller. For that purpose, many companies have introduced BlueTooth-enabled controllers that offer good performance, with however the penalty of the BT lag protocol.

The next best idea was to add the controllers directly to your mobile phone which would eliminate the BT lag and you would get the best possible performance. Razer as a well-known and established gaming peripheral manufacturer has introduced such gaming portable controllers for mobile phones, with the introduction of the Kishi v1 model. After its big success moved on and released the Kishi V2, which changed the design and overall feel of the controller, in a way we felt this new model deserved a good and detailed overview.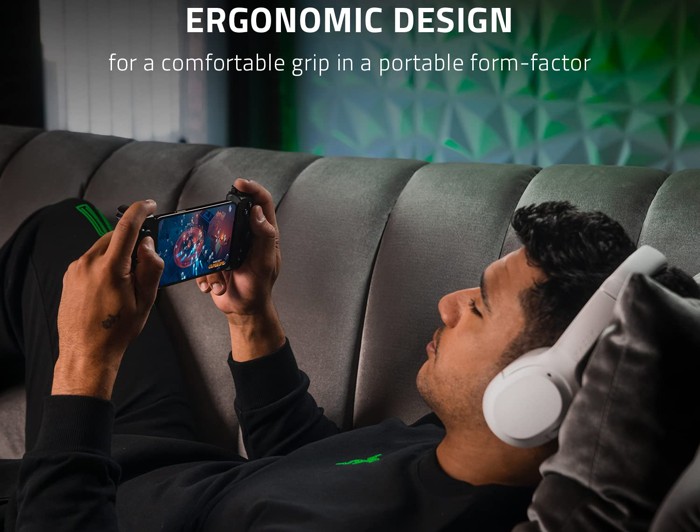 So what is the Razer Kishi V2 gaming controller? It's a device that can hook to your mobile phone (either Type C or iPhone) and with the corresponding app give you additional features and a more traditional gameplay on your mobile phone, improving in most cases performance and usability.
Console-Quality Controls – with microswitch buttons and d-pad, analog triggers, and programmable multifunction buttons
Universal Fit with Extendable Bridge – for seamless compatibility with almost any Android phone
Stream PC and Console Games – go beyond mobile gaming
Optimized for Maximum Performance – with ultra-low latency gameplay and passthrough charging
Ergonomic Design – for a comfortable grip in a portable form factor
Powered by the Razer Nexus app – for instant game discovery and management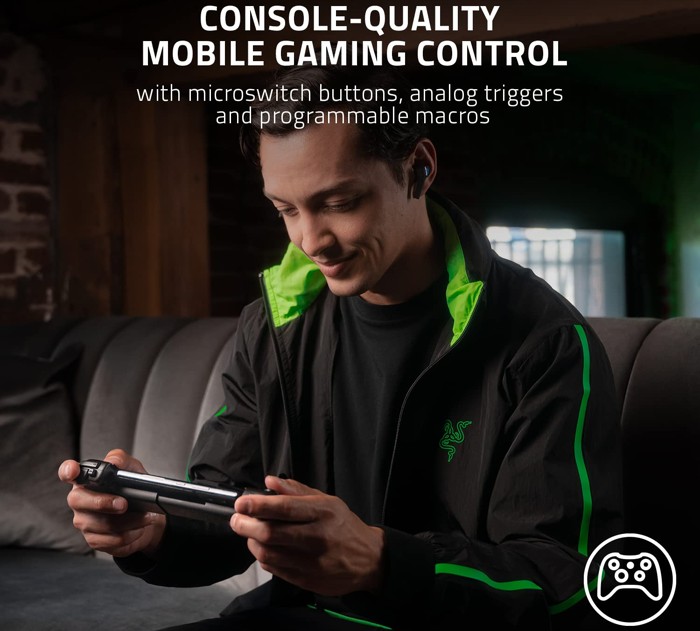 The Kishi V2 has many new features, like all-new tactile microswitch controls, a new Share button that allows gamers to quickly capture the perfect still or record video clips to share with followers and friends and dual multifunction buttons, and the ability to launch the all-new Razer Nexus app with the push of a button.
The Kishi V2's structural design has also been reimagined with a simplified bridge providing a stable feel and universal smartphone compatibility. With ergonomics in mind, the Kishi V2 incorporates a comfortable grip in a highly portable form-factor​. These design innovations bring greater accessibility and an improved user experience to every mobile gamer.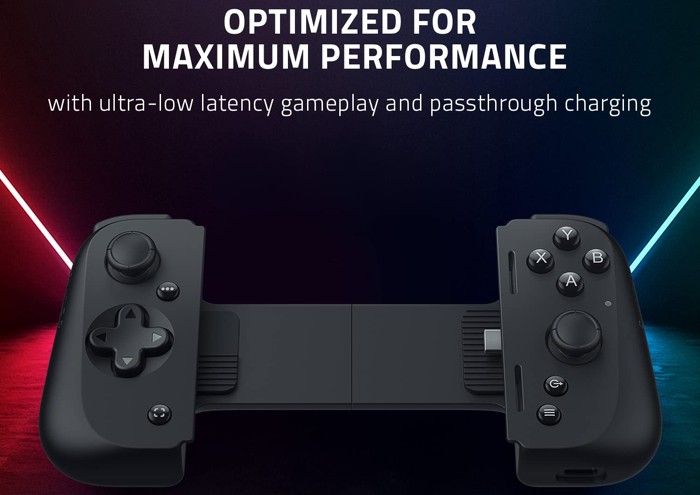 Powered by the brand-new and fully integrated Razer Nexus App​, the Kishi V2 is built for maximum versatility and customizability. With the press of a button, Razer Nexus instantly launches, providing quick access to installed games, immediate YouTube or Facebook streaming capabilities, compatible game discovery, and controller settings.
The next generation of this feature-packed, industry-leading mobile gaming controller and the accompanying Razer Nexus App is now available for Android.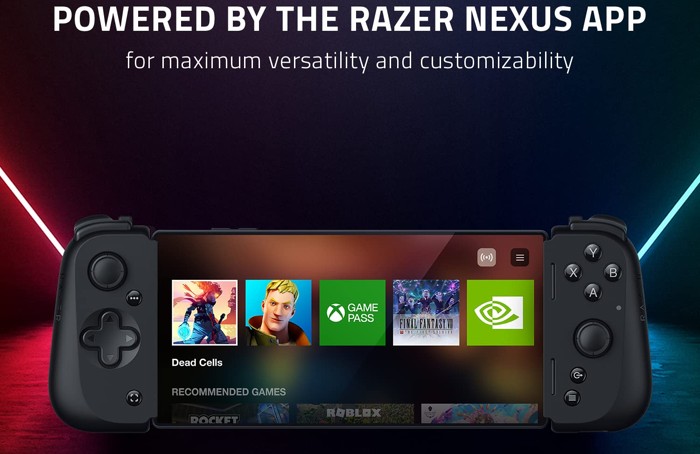 The new Virtual Controller Mode allows all Kishi V2 for Android owners to use their controller to play touch-screen games. This new addition brings console-quality controls to all mobile platforms for the ultimate mobile gaming experience.
- Specifications
Buttons:

Two clickable analog thumbsticks
One mechanical D-pad
Four face buttons
Two triggers (L2/R2)
Two bumpers (L1/R1)
Two multifunction buttons (M1/M2)
Menu and Options buttons
Share button (requires Razer Nexus)
Razer Nexus app launch button

One status indicator light (charging)
Dimensions: Height: 92.2mm, Width: 180.7mm, Depth: 33.9mm
Weight: 123g
Connectivity: USB Type-C
Smartphone Charging: pass through via USB Type C port
Mobile App​: Razer Nexus
Product Requirements: Android™ 9.0 Pie or later.
Compatible with: Razer Phone and Razer Phone 2, Samsung Galaxy S8 / S8+ / S9 / S9+ / S10 / S10+ / S20 Series / S21 Series / Note 8 / Note 9 / Note 10 / Note 10+, Google Pixel 2 / 3 / 4 / 5 / 6, and many other Android devices.
PRICEQ $99.99 USD / 119,99€ MSRP