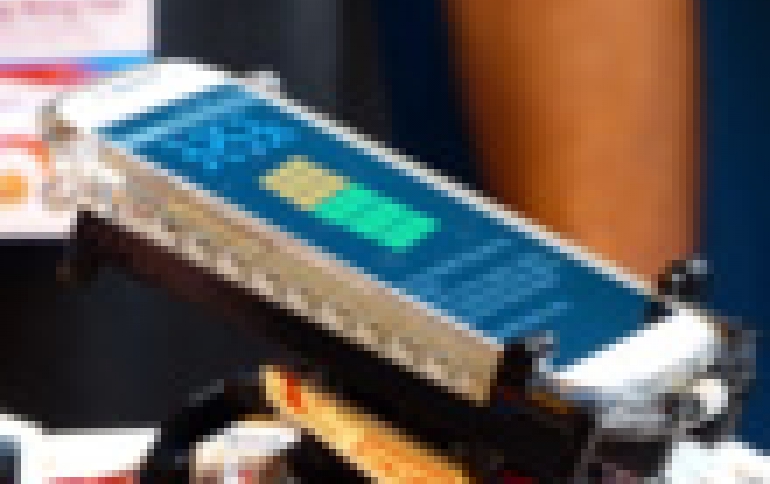 Robot Breaks World Speed Record For Solving A Rubik's Cube
The
ARM-powered CUBESTORMER 3 robot
has eventually smashed the Guinness World Record title for solving a Rubik's Cube, recording a time of 3.253 seconds at the Big Bang Fair in Birmingham, UK, today. It is the fastest-ever time set by a robot for the completion of a Rubik?s cube and the result of 18 months of effort by co-inventors David Gilday and Mike Dobson who worked on the project in their spare time.
The new record beats the existing time of 5.27 seconds set two years by the same team. David Gilday is a principle engineer at ARM, and co-inventor Mike Dobson, a security systems engineer for Securi-Plex.
The record-breaking robot employs intelligence from a Samsung Galaxy S4 smartphone powered by an Exynos 5 Octa application processor with an eight-core ARM big.LITTLE implementation featuring four Cortex-A15 and four Cortex-A7 processors. The phone analyzes the cube, calculates the correct sequence of moves and instructs four robotic hands to do the manipulations. ARM9 processors also power the eight LEGO MINDSTORMS EV3 bricks which perform the motor sequencing and control.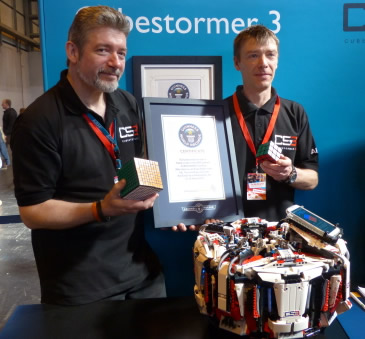 Alongside the fastest robot to complete a Rubik?s Cube attempt, David Gilday also set two further world records with other ARM-based robots he designed:
The quickest completion of a 4x4x4 cube using a MultiCuber 3 robot based on a Huawei Ascend P6 smartphone with a Hisilicon K3V2E processor. Record set: 1 minute 18.68 seconds;
The largest Rubik's Cube solved by a robot, set with a 9x9x9 cube by a MultiCuber 999 robot based on a Samsung Galaxy S3 smartphone powered by an Exynos 4 Quad application processor. The number of solution possibilities ran to 278 digits and the robot recorded a time of 34 minutes 25.89 seconds.