Samsung Announces 2019 Lifestyle TVs "The Frame" and "SERIF TV"
Samsung Electronics announced today its new 2019 lifestyle TVs, The Frame and The Serif TV, will be on display at the CES 2019 consumer electronics show in Las Vegas.
When it is not being used as a TV, The Frame's Art Mode displays digital pieces of artwork, including paintings and pictures, to turn an everyday living space into an art gallery. In addition, The Frame's Luminance Sensor adjusts colors on-screen to fit the ambient brightness of the room, delivering the optimal settings to display artwork on screen.
This year's model of The Frame also features the picture quality of QLED, which Samsung says it offers deep contrasts, deep and darker
blacks and 100% color volume.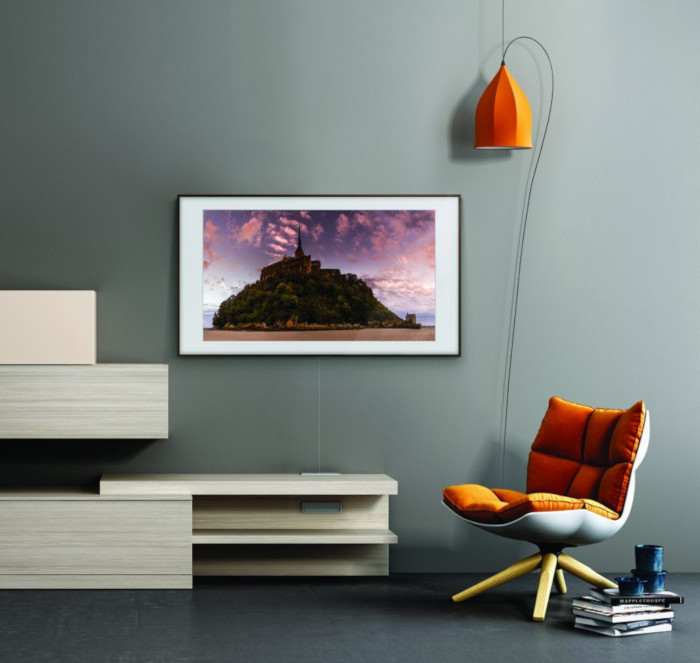 In addition, The Frame's Art Store is building on its partnerships with prestigious galleries and museums by providing access to over 1,000 pieces of art. In the Art Store, masterpieces from the Uffizi Galleries in Italy, the Van Gogh Museum in The Netherlands, Te Papa in New Zealand have recently been added. Samsung will continue to expand its partnership with museums in the future to strengthen the art distribution ecosystem.
The Frame also features Bixby, Samsung's AI-powered voice control platform, transforming it into a Smart TV. Users can control the TV and access streaming platforms through voice commands.
The Serif TV was developed as an aesthetic-focused TV in collaboration with Paris-based design brothers Ronan & Erwan Bouroullec, two famous industrial designers that specialize in furniture.
The 2019 Serif TV comes with QLED technology. Ambient Mode, a feature in Samsung's QLED lineup, provides information, such as news headlines and weather updates, the ability to display imagery, and blend into any living space when the TV is turned off, was also added to enhance The Serif's functionality.
In the past, The Serif TV was sold almost exclusively in furniture shops and department stores given its focus on interior décor, but it will be available for purchase in consumer electronics retailers in 2019.