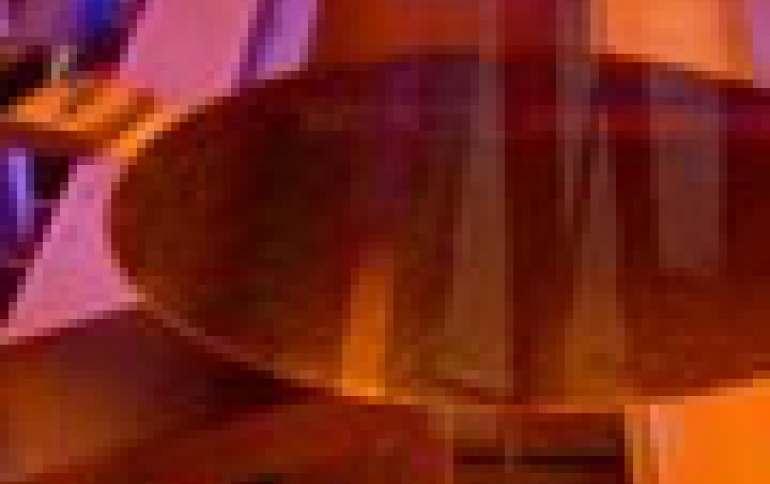 Samsung Confirms 20nm Design Infrastructure with Test Chip Tape-out
Samsung Electronics today announced that its foundry business, Samsung Foundry, successfully taped-out a test chip based on its 20nm process with High-k Metal Gate (HKMG) technology. Together with ecosystem partners, Samsung Foundry is taking steps to validate a robust design infrastructure for its latest manufacturing technology node. Samsung says that it is offering its 20nm early access process design kit (PDK) to its customers who are in the initial stages of designing their next-generation products.

"With more functionality converged into a single device, semiconductor SoC design companies need advanced foundry services that provide comprehensive design enablement portfolios along with proven manufacturing technologies," stated Dr. Kyu-Myung Choi, vice president of System LSI infrastructure design center, Device Solutions, Samsung Electronics. "This is a significant milestone with regards to the design ecosystem that needs to be developed in parallel with the manufacturing process. The design methodology, tools and IPs used on this 20nm test chip bring together the most advanced technology from our design infrastructure partners together with Samsung process and design technology to solve critical design challenges so our customers can deliver their latest chips to market quickly and efficiently."

At the 20nm process, an entirely new design infrastructure approach is needed to address impediments in developing and manufacturing next-generation, energy-efficient SoCs. Many new 20nm design kits, router and other design enablement features were used in this first test chip to support process innovations such as new device structures, local interconnects, and advanced routing rules.

When developing this first 20nm test chip, Samsung, and its ecosystem partners - ARM, Cadence and Synopsys - implemented a broad suite of design collaterals. ARM physical IP and processor IP were used to build a prototype SoC test chip. Samsung utilized both the Cadence unified digital design flow and the Synopsys Galaxy Implementation Platform to implement different components of the test chip in order to validate Samsung?s design methodology for both Cadence and Synopsys design flows.

Leveraging the IP integration capabilities from ARM, Samsung was able to use ARM physical and processor IP to validate the design readiness of their most advanced node. ARM provided a full implementation of the test chip, which contained an ARM Cortex-M0 processor, ARM Artisan prototype libraries (both 12-track high performance and 9-track high density versions), custom memories, GPIO, and test structures.

Samsung deployed the unified digital flow -- RTL to GDSII -- from Cadence Design Systems. The flow addresses the requirements of 20-nanometer design, such as IP integration and validation, and complex new design rules. Samsung used the Cadence Encounter Digital Implementation System, RTL Compiler, Incisive Enterprise Simulator, QRC Extraction, Encounter Timing System, Encounter Power System, Encounter Test and Physical Verification System. The Cadence NanoRoute Router was also used for 20-nanometer advanced digital routing.

Samsung also deployed Synopsys Galaxy Implementation Platform, including the Design Compiler synthesis, IC Compiler place-and-route, In-Design physical verification with IC Validator, StarRC extraction and PrimeTime signoff tools. Key 20-nm design enablement innovations developed as part of the collaboration with Synopsys include modeling of new device structures, In-Design physical verification technology and coding of advanced routing and design rule checking (DRC).

Samsung Electronics' Foundry business is currently mass producing chips at 45 nanometer (nm), and qualified for 32/28nm Samsung Foundry is also preparing next generation 20nm and beyond process technologies.