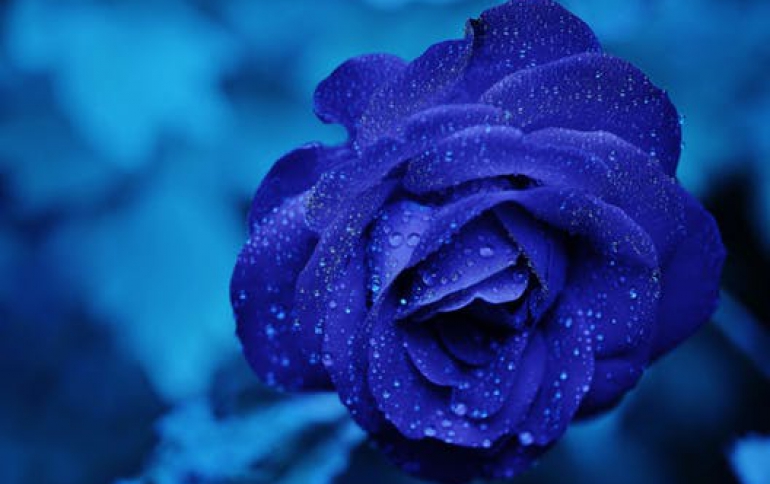 Samsung Electronics Introduces World's First VGA-class TFT-LCD Driver IC for Mobile Phones
Samsung announced that it has developed a TFT-LCD driver IC chip with VGA-class resolution capable of displaying up to 260K colors for TFT-LCD panels in mobile phones. Samsung's new driver IC generates color using an entirely new driving method called sub-pixel unit driving methodology. Contrary to existing color display methods that express color pixel by pixel, this new method creates color at the sub-pixel level representing more than two data lines from the same pixel. By composing a new pixel with the sub-pixel on the adjacent scanning line, 480*640 VGA resolution can be attained from a 240*640 half-VGA panel.

Additionally, the problem of dark screen due to the increased pixel density on high resolution panels has been solved using 4-color (R-G-B-W) rendering algorithm, improving the brightness of TFT-LCD panels. With this 4-color rendering algorithm, which extracts white signal from R-G-B signal input and processes 4-color R-G-B-W, the brightness of panel is increased more than 50 percent.

The new driver IC has overcome the physically impossible VGA-class and higher resolution images on small size TFT-LCD panels of less than 2.4 inches by resolving the vast space required for wiring connections between the panel and driver IC. Darker screens, due to the limited exposure area of a single pixel, also have been settled by adopting the sub-pixel rendering method and 4-color technology.

Conventional technologies for extracting white from red, green and blue have been plagued with color distortion when the white color is added by more than 15 percent. Samsung's new white-adding algorithm prevents any color distortion, even when white is fully added. At the same time, uniform color quality is maintained between input and output.

"Development of high-resolution displays is urgently needed with the advent of camera phones, video phones, TV phones and other new products that require an entirely different level of image quality," said Dr. Jin-tae Kim, vice president of System LSI Division at Samsung Electronics. "The 4-color sub-pixel rendering technology we recently developed will play a key role in the transition to ultra-high-resolution panels for mobile products. Moreover, our development of this new chip will put us in an advantageous position in the hotly-contested market for mobile size displays."

The new technology is a result of synergy between respective business and R&D function at Samsung: the semiconductor technology of System LSI Division and the display technology of LCD Business, together with the patented algorithm for adding the color white from Samsung Advanced Institute of Technology (SAIT).

Samsung Electronics plans to begin using its VGA TFT-LCD driver IC on high-end mobile phone models in the second quarter of 2005. The company will then steadily expand its application to other product lines.

Market analyst firm iSuppli estimates that the market for mobile TFT-LCDs stands at 250 million units this year and the number is predicted to surge to 530 million units in 2007.