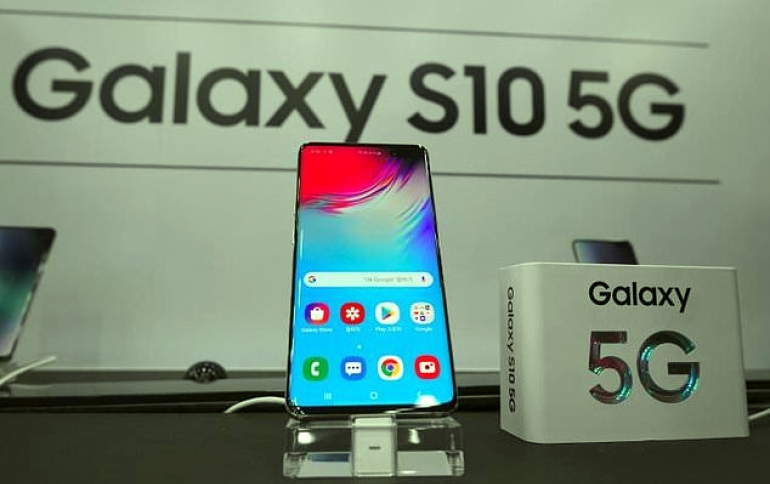 Samsung Galaxy S10 5G Said to Struggle Switching from 5G to LTE
South Korean users of the Samsung Galaxy S10 5G complain that their smartphones did not work when they switched from 5G to LTE.
The Galaxy S10 5G, which was launched on April 5 as the first 5G smartphone, also had other problems such as limited 5G service coverage and a slow speed.
These users complained that when the Galaxy S10 5G switched from 5G signals to LTE signals, data service was disconnected. This happened to subscribers of all of the three mobile carriers in Korea from April 5 to 8, according to users' posts on Internet communities on Apr. 9.
In areas where 5G signals are not detected, the Galaxy S10 5G is expected to be automatically switched to an LTE signal, connecting to the internet, but it was continuously disconnected, they said. They complain that that they have to reboot several times to connect to the network again.
The Galaxy S10 5G uses seperate 4G and 5G antennas for the simultaneous reception of 4G signals where 5G telecommunication was not available.
Speaking to Business Korea, SK Telecom and LG U+ said that they had finished updating their base station software as the problem occurred on their 5G service launch days. The two mobile carriers said that after the update, there were no such complaints. "We have never received such complaints and found no such problem," KT said. "We surpassed 30,000 subscribers at 5:50 p.m. on the second day of the launch of the Galaxy S10 5G," KT said,
"We cannot rule out the possibility of terminals' failure to smoothly switch from one service mode to another," said an official of a telecom company.