Samsung Launches 2020 QLED TV Line in the US
Samsung's new line of 2020 QLED 4K and 8K TV models are available for purchase or pre-order on Samsung.com and at select retailers across the US.
This year's line features an expanded 8K Series, larger screen sizes for 4K and 8K models, improved AI capabilities designed to provide the pristine picture quality and dynamic sound.
Samsung's new 2020 QLED line offers consumers instant access to a diverse selection of entertainment with Samsung TV Plus. The service offers over 100 channels of streaming content across genres like News, Sports, Gaming and Lifestyle. Samsung TV Plus is free and works right out of the box without additional devices or subscriptions.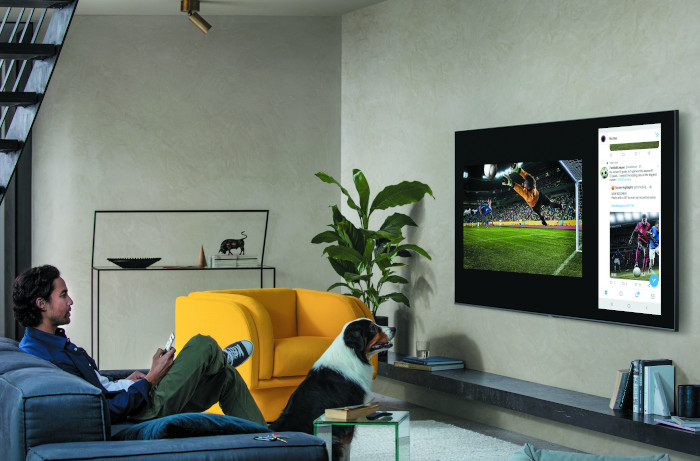 Also on the QLED line this year is Samsung Health – a fitness and wellness solution that can integrate into people's hectic schedules. Whenever it's convenient for them, consumers will be able to see their activities, track their progress, and pursue shared fitness goals with their entire family. Plus, they will have access to free content from leading partners, including Calm, Fitplan, Jillian Michaels Fitness, Echelon, obé Fitness, barre and more.
QLED 8K
Q950TS: 65", 75", 85"
Q900TS: 65", 75", 85"
Q800T: 65", 75", 82"

QLED 4K
Q90T: 55", 65", 75", 85"
Q80T: 49", 55", 65", 75", 85"
Q70T: 55", 65", 75", 82", 85"
Q60T: 43", 50", 55", 58", 65", 75", 85"
Samsung's QLED line offers 4K and 8K models in a wide range of sizes. The 2020 QLED 8K line has expanded to three series—Q950TS, Q900TS and Q800T—which are available in four sizes ranging from 65 to 85 inches. They are joined by the 2020 QLED 4K line, which spans four series—Q90T, Q80T, Q70T and Q60T—that range in eight sizes from 43 to 85 inches.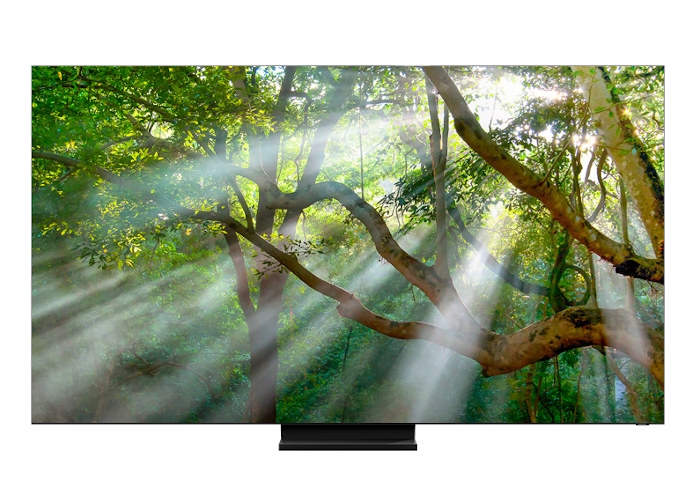 The flagship Q950TS is Samsung's first TV to combine 8K picture quality with surround-sound audio and an ultra-thin form factor. By practically eliminating the bezel around the display, Samsung's Infinity Screen offers a screen-to-body ratio of nearly 99 percent.
In addition, tthe Q950TS boasts a thin width of 15 millimeters, with a completely flat back that allows it to be placed flush against the wall.
This year's QLED 8K Direct Full Array adds local power distribution to fine-tune dimming zones, resulting in images that are as much as 20 percent brighter. When combined with Quantum HDR, which expresses full range contrast, the result is brighter lights and darker blacks across all HDR content.
Samsung has developed an AI deep-learning capability that automatically upscales all non-8K content to 8K resolution. The redesigned AI Quantum Processor 8K adds a neural network this year, restoring fine details that would otherwise not be visible.
The AI Quantum Processor also features Adaptive Picture. It does more than just adjust for ambient light – Adaptive Picture uses a built-in sensor that analyzes both the brightness of the room and the visuals being displayed to deliver the optimal experience regardless of viewing environment.
Samsung's Quantum Processor optimizes the listening experience as well – with the ability to adjust sound levels in response to ambient noise in the room.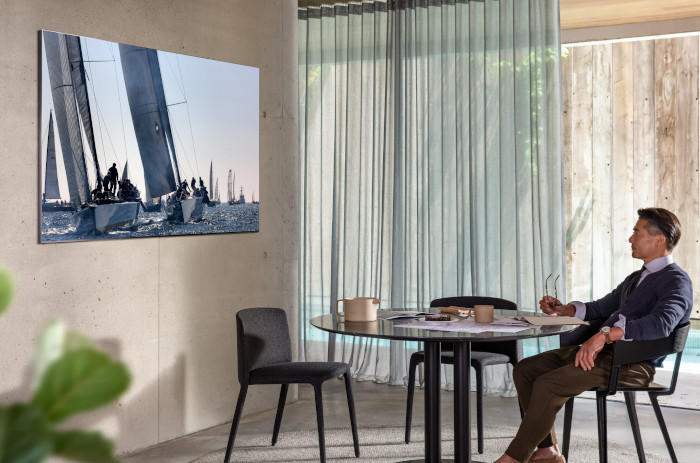 The 2020 QLED series introduces sound enhancements, such as Object Tracking Sound (OTS) and OTS+, each of which deliver a sound experience aligned with the picture. Newly added speakers on the front, sides and back of the TV create a three-dimensional soundscape that tracks the movement of objects on screen, and adjusts the audio to make it sound like the action is happening all around you. Combined with a new Active Voice Amplifier (AVA), which provides real-time noise intelligence by detecting ambient noise and automatically enhancing voice clarity, the 2020 QLED series delivers dimensional and dynamic audio.
The new Samsung Symphony feature creates a more dynamic listening experience by pairing the TV speaker with the audio of a 2020 Samsung Q series soundbar (such as the Q800). By utilizing both of these audio channels, Samsung Symphony delivers a more dynamic sound.
Real Game Enhancer+ offers multiple variable refresh rates, which provide smooth game picture without any tearing or stuttering.
What's more, a new Surround Sound feature offers OTS and Adaptive Sound+, meaning gamers can play with directional, dimensional game sound.
Gamers like to multitask while they play – whether they're consuming other content or enhancing their gameplay. Multi-View allows users to watch streaming content, such as YouTube walkthroughs or other videos, and use social media while playing games – at the same time, on the same screen.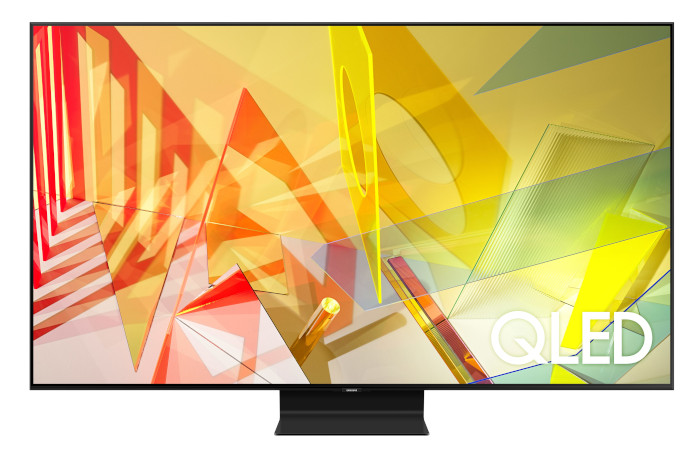 Samsung's Ambient Mode has been updated for the 2020 TV line. Ambient Mode+ offers more experiences geared towards users, designed to satisfy each individual's needs and tastes. Because Bixby, Samsung's AI assistant, is getting even smarter, consumers can now use voice commands to automatically choose video, music, and effect sounds to change the mood of a room. For example, request Bixby to create a calm atmosphere, and the TV will display a relaxing backdrop on the screen.
Additional user-centric features of Ambient Mode+ include simpler mobile uploads, more photo filter effect options, as well as a new auto gallery that automatically chooses the most appealing picture layout based on the number and ratio of selected photos.
Lastly, in addition to Bixby, the 2020 QLED line will feature Amazon Alexa and Google Assistant – all built into the TV with added capabilities for 2020.