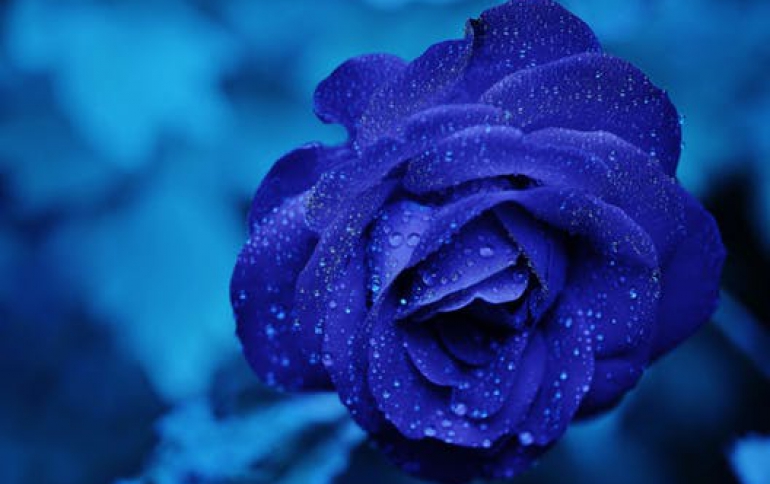 Samsung, LG Showcase New Signage Solutions at InfoComm 2013
Samsung Electronics and LG Electronics are participating to InfoComm 2013, an event for the professional audio visual, and information communication industries, where they will be exhibiting their latest display technlogies.

InfoComm 2013 is taking place in Orlando at the Orange County Convention Center from June 12 - 14.
Samsung will be showcasing a variety of LED backlit displays and digital signage software solutions for the first time in the U.S. Themed "Discover, Create, Engage," the exhibition looks to take visitors on a walk through an urban city setting complete with retail shops, banks, restaurants and movie theaters. Each "shop" will have special assistants that will guide visitors through the features and functionalities of the products on show. These include 2013 new line-up, MagicInfo VideoWall S software solutions, and the MagicIWB 3.0, which is a dedicated education solution.
Available on Samsung's new UDC, UEC, PEC, MEC, and MDC Series displays, Samsung's MagicInfo VideoWall S is a cost effective video wall software solution that enables users to quickly display HD content across a video wall display. Powered by a System on Chip (SoC) technology named to Samsung Smart Signage platform (SSSP), the UDC ,UEC,PEC, MEC and MDC Series lines include an embedded, high-performance media player which allows users to play back content without the need for a separate PC or set-back box.
Using the new UDC, UEC, PEC, MEC and MDC Series displays, Samsung's MagicInfo Video Wall S enables users to create pre-scheduled posts for content, convert and share from a variety of sources and schedule from different sources to appear simultaneously. Users can show one image or video across multiple screens or repeat the same image over several individual screens. Users can also adjust brightness and have enhanced factor color calibrations to create uniformity throughout the video wall. The solution has been designed for video walls in high-traffic areas, including commercial, public and corporate information displays.
Samsung's 2013 LED-backlit display line includes the LEC, EDC, UDC, UEC & MEC displays, new additions to Samsung?s Smart Signage Platform (SSSP).
LEC Series features LED backlighting for bright, colorful images and anti-glare technology for sharp pictures even in brightly lit indoor environments. The LEC Series also includes matte finish of the panel, edge-lit LED backlight technology, slim chassis design and 24/7 run time reliability.
The EDC Series provides a simple feature set for those that are also price sensitive. The EDC Series offers simple, commercial grade reliability and energy efficiency due to its direct-lit LED backlight technology and slimmer chassis.
UDC Series' displays support Full HD resolution with an ultra-narrow bezel for virtually seamless videowalls and 24/7 run time reliability. The UDC Series includes displays that are tuned at the factory for brightness and color uniformity and includes direct-lit LED backlight technology for deep black tones and a high contrast ratio.
The new UEC Series adds SSSP functionality for content distributed to a single screen. The displays offer a narrow bezel for constructing videowalls and edge-lit LED backlight technology for ultra-slim chassis depth.
MEC Series' slim displays provide increased energy savings of 35% or more over cold cathode fluorescent lamp (CCFL) backlit displays, while a thin chassis and narrow bezel help simplify installation.
In addition to the above products, Samsung will also be showcasing its 95-inch LED display with its narrow bezel and lightweight design at the booth.
Samsung's rival LG Electronics will demonstrate a 84-inch class (84.0 inch measured diagonally) "Ultra High-Definition" 4K digital signage display.
Integrated into all LED models, including the 84-inch class Ultra HD screen, is LG's In Plane Switching (IPS) panel technology.
The new Ultra HD commercial widescreen LED screen (model 84WS70MS-B) provides wide viewing with a high quality picture featuring Ultra HD technology, quadrupling FULL HD resolution to 8 million pixels. The Ultra HD 2160p display has a bezel width of just 27.9mm at its thinnest point. The 84-inch class Ultra HD display may be mounted in portrait or landscape mode and also features a multi-touch option perfect for commercial applications.
The 72-inch class (72.0 inches measured diagonally) LG 72WX50MF Outdoor Display features technologies that make it a well-suited solution for delivering messages in outdoor spaces. In addition to LG's IPS panel technology, the 72WX50MF features LG's Shine Out technology, which is designed to deflect ambient light.
LG's 55LN549E EzSign TV expands the technology that made the original EzSign TVs great with the powerful display technology LED lighting offers. EzSign TV offers customizable signage content running simultaneously with live TV or another external media source, attracting attention while delivering messaging to consumers, while LED lighting improves the image quality and energy efficiency of the ENERGY STAR qualified model.
LG will also showcase a series of real-life settings in which the 21:9 and 16:4 aspect ratio of its stretch screen (models 29WR30 and 38WR50MS, respectively) can be used to produce a great effect.
Perfect for hotel lobbies, retail environments and more, the backlit 55WV70MD offers Full HD 1080p picture and is expandable up to 15 x 15 tiles. This 55-inch class (54.6-inch measured diagonally) monitor has an ultra narrow bezel of only 3.4mm (left/top) and 1.9mm (right/bottom), and functions in both portrait and landscape mode. It also incorporates an IPS panel, 800nit brightness, Local Dimming technology, Shine Out technology, and LG's CINEMA 3D technology.
LG's WL10MS, WL30MS and WS50MS series are Full HD 1080p edge-lit LEDs with IPS panels. The WL10MS and WS50MS series are both compatible with Slot PC media plays, while the WL30MS features an external media player attachment option. The WSL10MS is available in 32-inch class (31.5-inch measured diagonally) size, the WL30MS and the WS50MS in 42- and 47-inch class sizes (42.0-, 47.0-inch measured diagonally, respectively).