Samsung SDI Showcased Upgraded Lithium-ion Battery Cells at Energy Storage Europe 2018
Samsung SDI showcased a new lineup of high-capacity and high-power ESS solutions at the Energy Storage Europe 2018, an international exhibition held for three days from March 13 in Dusseldorf, Germany.
At the event, which was dedicated to ESS batteries and renewable energies, Samsung SDI unveiled a new 111Ah ESS battery cell, upgraded from 94 ampere-hours in its predecessor, while maintaining the same size.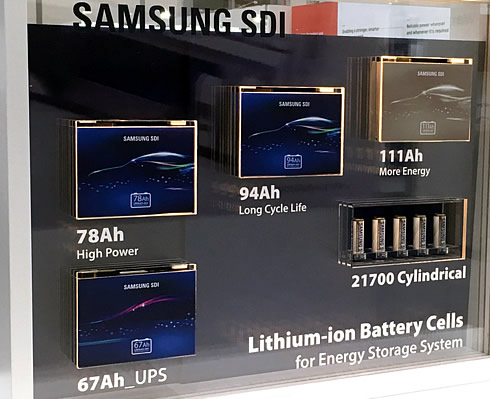 The cells were used to create the E3, an ESS product that maintains the design of the previous E2 but has a much higher energy capacity.
This model will help users save installation and management costs, the company said.
Samsung SDI led the pack in the global ESS market with a market share of 38 percent last year, according to Japanese market research firm B3.