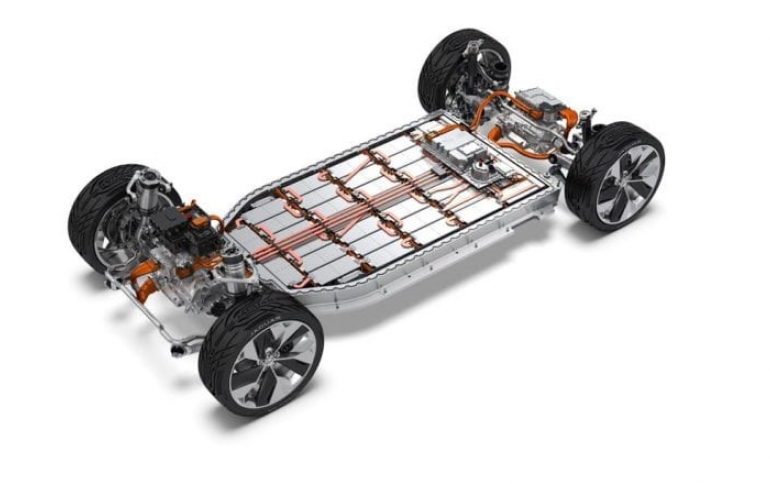 EV Battery Makers Strike Deals With Automakers
South Korea's lithium-ion battery makers ― LG Chem, Samsung SDI and SK Innovation ― are trying to establish electric vehicle (EV) battery plants in cooperation with overseas carmakers.
By forming such partnerships, carmakers can secure a reliable supply chain of batteries for their EVs. In addition, both car makers and EV battery companies can reduce risks from investing heavily in building battery-manufacturing factories and respond easier to market changes.
The latest joint venture case came from LG Chem as the battery-making arm of LG Group announced Friday it would establish a battery-manufacturing factory with General Motors in the U.S.
The two companies will invest $2.3 billion to build a new facility in Lordstown, Ohio. They will begin construction of the new factory in the middle of 2020 and the factory will produce an estimated 30 gigawatt hours of storage capacity a year.
With this latest contract, LG Chem, the world's No.3 EV battery maker followed by Panasonic and China's CATL, will own five battery cell manufacturing factories along with two joint venture factories around the world.
In June, LG Chem formed a joint venture with Chinese automotive group Geely to set up an EV battery factory in China, which has the largest EV market in the world. The two companies will invest $94 million each in the venture to construct a battery manufacturing plant, which will be capable of producing 10 gigawatt hours a year. The joint venture will supply battery cells to the Chinese automaker and its subsidiaries starting 2022.
Samsung SDI has not established any joint ventures yet but has been improving research activities with carmakers. The battery-making arm of Samsung Group has been cooperating with German carmaker BMW since 2009.
In November, Samsung SDI signed a blockbuster deal to supply 2.9 billion euros ($3.2 billion) worth of EV batteries to BMW. Under the contract, BMW, which is scheduled to release 25 new EV models by 2025, will purchase Samsung SDI's battery cells for 10 years from 2021 to 2031.
Samsung SDI has been operating a battery cell-manufacturing factory in Hungary since 2017 and investing about 1.2 billion euros to expand its battery production capacity in the European country.
SK Innovation also has a joint venture in China. In 2013, the company invested 1 billion yuan ($142 million) to set up the joint venture Beijing BESK Technology in conjunction with Beijing Automotive Industry Holding and Beijing Electronic.
The joint venture recently completed the construction of a battery manufacturing factory in Changzhou, Jiangsu Province in China. SK said the new factory can produce about 150,000 EVs a year.