Samsung Showcases Curved Monitor At CES
At CES this week, Samsung introduced of the world's first curved screen monitor along with two 4K PC monitors. Curved monitors may not be that useful unless you use them for watching movies, but just think that placing three curved screens and forming them into an arc will fill your peripheral vision - very useful if you are a Microsoft Flight Simulator fan.
Samsung showcased the UD970 and UD590 4K LCDs. The UD970 is a 31.5-inch, 3,840 x 2,160 pixel (UHD) display featuring a maximum brightness of 400cd/m2. It is equipped with 2x DisplayPorts, an HDMI and a dual-link DVI port, meaning that you will be able to divide the same image into four screens.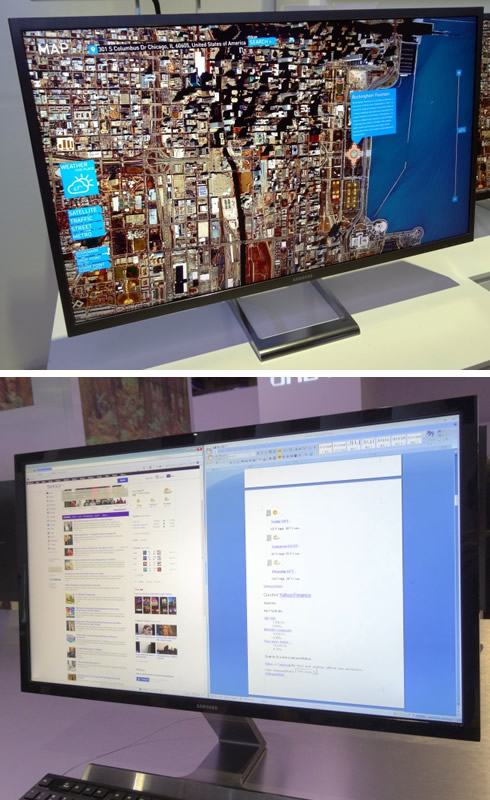 The UD590 is a 28-inch 4K model with a 300cd/m2 brightness and a 2ms response time. It comes with two HDMI and 1x DisplayPort and supports the 'Picture-by-Picture' function.
Samsung's 27-inch curved display does not offer the 4K resolution. It is a full HD LCD dislay with a 5ms response time, a DisplayPort and two HDMI ports, one of them with MHL conectivity.