Samsung Starts Offering Swarovski Accessories For S5
Samsung Electronics today announced the launch of "Swarovski for Samsung," an exclusive collection of Swarovski crystal accessories for the Galaxy S5 and Gear Fit. The latest collaboration comes on the heels of an accessory partnership between the two brands during Mercedes-Benz Fashion Week in New York this past season.
Using a special developed application process, Swarovski Crystal Fine Rocks are integrated into the back cover of the Galaxy S5, while two crystal effects are merged into one motif as an extra design feature.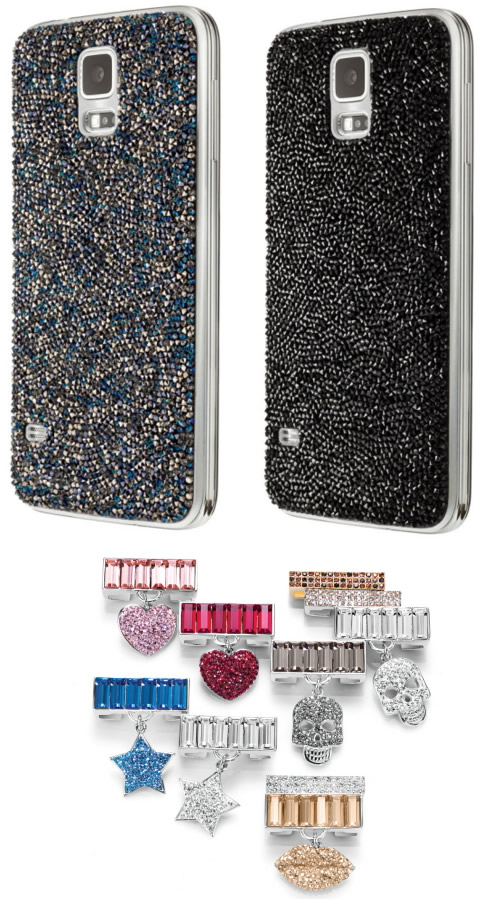 The Gear Fit Charm Sliders are available in a wide variety of colors and styles, each easily customizable with mix-and-match capabilities.
Bar colors include Brown, Golden Shadow and Crystal. Dangle styles feature Siam Heart, Light Rose Heart, Crystal Skull, Anthracite Skull, Crystal Star, Blue Star and Golden Shadow Lips.
The "Swarovski for Samsung" collection will be available on the Samsung online store at http://store.Samsung.com beginning May 8 in Korea and pre-sales in China. Online availability in the United Kingdom will begin shortly thereafter. Starting May 22, availability will extend to offline Samsung stores.