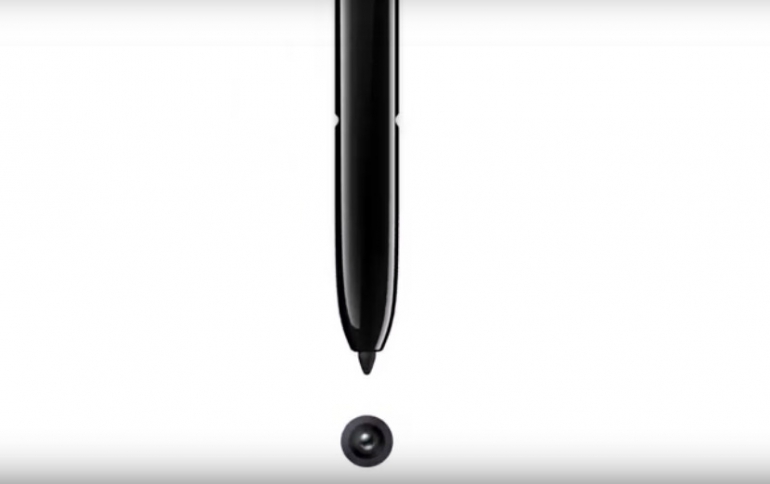 Samsung to Unveil The Galaxy Note 10 on August 7th
Samsung Electronics said Tuesday it will unveil its latest phablet, the Galaxy Note 10, in an event in New York on Aug. 7.
Samsung sent an invitation to global media and partners that showed an image of the Galaxy Note 10's S pen and a close-up of a camera hole, hinting at an all-screen design for the new device.
The event will begin at 4PM ET at the Barclay's Center in Brooklyn, NY.
The Galaxy Note 10 is expected to come in two sizes -- 6.4 inches for the standard model and 6.8 inches for the premium one -- which will be priced in South Korea at around 1.2 million won (US$1,020) to 1.4 million won, according to the industry sources.
A question for the August 7th event is not whether the Note 10 will show up, but whether Samsung will use that event to give release date updates on its other long-missing products, like the delayed Galaxy Fold, which Samsung co-CEO DJ Koh said today was pushed to market "before it was ready."