Samsung to Unveil Hum On!, Waffle and Entrim 4D Experimental Projects at SXSW 2016
At this year's South by Southwest, Samsung Electronics will showcase a trio of secret projects from C-Lab program -- the Hum On! app, the Waffle social media platform and the Entrim 4D VR accessory.
Hum On! is an app that allows everyone to score, arrange and share hummed melodies in minutes.
Think of it as a musical translator of sorts. The app records hummed melodies, instantly transcribes them into musical notation, and then plays it back to you using your preferred arrangement style: R&B, classical or rock.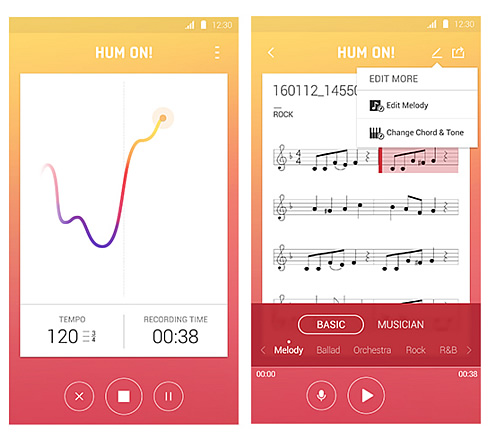 You can then share your songs via social media, or use them as background music in videos without having to worry about copyright infringement.
The app utilizes analysis software to detect the pitch and duration of a user's voice, and machine learning to create a suitable accompaniment in the same way a musician considers melody and chords.
Samsung's team is currently focused on improving the recognition accuracy of the app, and is even considering collaborating with musicians to provide more diverse, artist-inspired accompaniments in the future.
Waffle is a social media platform that enables collaborative content creation. Boasting a user interface that resembles the grids on a waffle (hence the name), the app enables users to create a new feed of expandable content. They can also add to existing related content, as if contributing to a communal graffiti wall.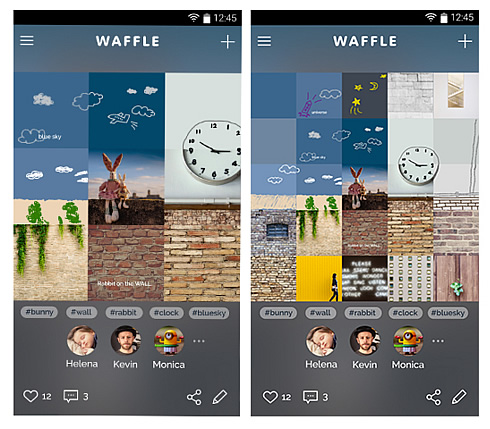 For example, a travel enthusiast might start a feed with a photograph taken on her latest trip to Tokyo. Then, others might add, say, a digital doodle of a sumo wrestler, a quote about traveling or an image of some beautifully plated sushi. In this way, Waffle offers a new, differentiated service that illustrates multiple points of view to generate a collaborative story.
"Waffle enables users to add their own perspective to someone else's content, and vice versa," says Joseph Kim, Creative Leader of the project. "These doodles, images and messages converge into entirely new content."
Entrim 4D is a VR accessory that lets users feel the movements of the on-screen action.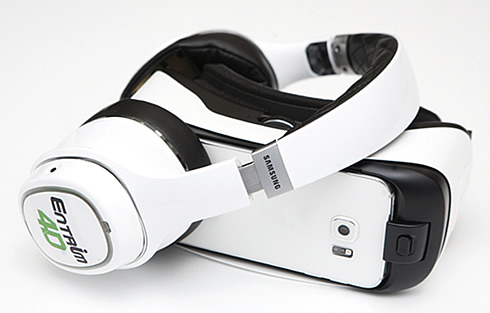 Using a combination of algorithms and Galvanic Vestibular Stimulation (GVS), a simple technique that sends specific electric messages to a nerve in the ear, the VR accessory synchronizes your body with changing movements in video content.
Electrical signals - like the ones used to help restore balance in stroke patients - are delivered via headphones equipped with electrodes that correspond with movement data input by engineers.
Users thus feel as if they are a part of the on-screen action, and can also sense direction and speed of movement. And, when paired with the team's Drone FPV, which utilizes data from the drone's motion sensors, they can even feel like they are flying.
In this regard, Entrim 4D aims to create an unrivaled entertainment experience, removing the need for expensive 4D motion chairs.
"Virtual reality shouldn't be experienced only with the eyes," says Steve Jung, Creative Leader of the project. "With Entrim 4D, we hope that people can experience VR the way it was meant to be - with their whole bodies.
"The Entrim 4D team have conducted experiments on more than 1,500 people and developed 30 different movement patterns.
They are also working on a version that uses additional electrodes to create a sense of rotational motion.
But the team behind Entrim 4D also hopes that the device will help fix one of the major pain points of virtual reality: motion sickness.
The mental discrepancy of seeing yourself riding a roller coaster or zooming around a race track but not actually experiencing the movement can leave you nauseous, dizzy and can even cause headaches. Samsung says that Entrim 4D, though still in a developmental phase, may well be able to present a new and practical solution.