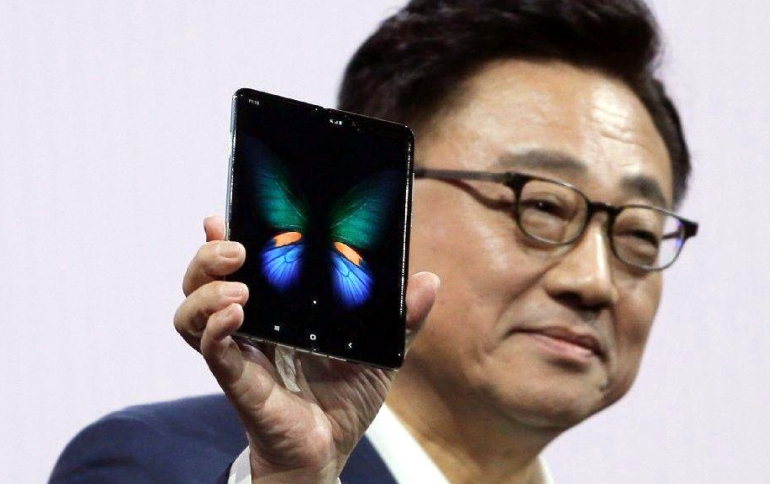 Samsung Working on More Foldable Smartphones
Samsung Electronics is reportedly working on two additional foldable smartphones to follow its Galaxy Fold, seeking to seize an early lead in new market segment.
The South Korean manufacturer is said to be developing a clamshell-like device, and another that folds away from the user similar to Huawei Technologies Co.'s Mate X, Bloomberg reports. The $1,980 Galaxy Fold that Samsung plans to release in April folds inward like a notebook.
Samsung's new vertically folding phone os coming late this year or early next year, according to the report. The gadget is designed with an extra screen on the outside, but the manufacturer may remove it depending on how customers respond to a similar display on the Galaxy Fold.
The outfolding device will roll out afterward, and it will be thinner because it has no extra screen, the report says.
Samsung may also incorporate an in-display fingerprint sensor for its foldable lineup, as it did for the Galaxy S10 model announced last month.
Meanwhile, Samsung is also trying to improve the durability of the Galaxy Fold's display. They're trying to eliminate a crease that appears on the panel after it's been folded about 10,000 times, and Samsung is said to be considering offering free screen replacements after releasing the product.
Samsung declined to comment on plans for new foldable phones.
Xiaomi is also working on a dual-folding phone. The iPhone maker hasn't announced any plans for a similar gadget.