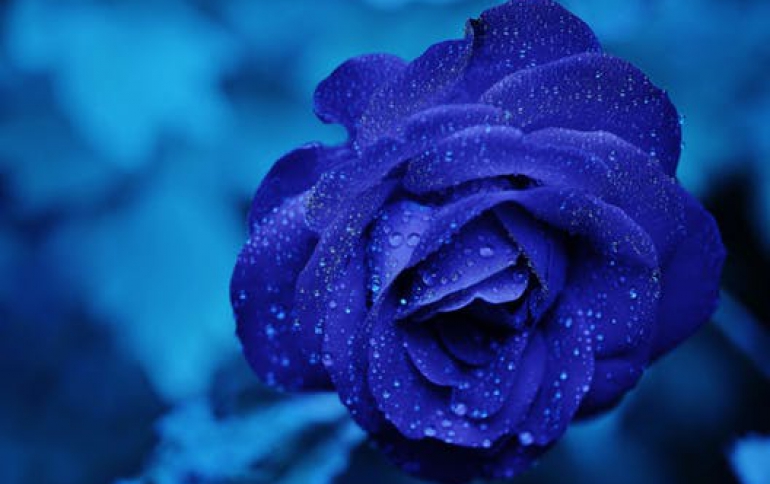 Samsung's WB150F and DV300F SMART Cameras Available Now
Samsung announced that the first two models in its new line of Smart Cameras begins shipping this week. The WB150F long-zoom model and DV300F dual-view model - which both offer Wi- Fi connectivity for photo sharing, backup and a host of other features - are available now at retailers across the U.S.
The WB150F digital camera enhances the optical zoom and image quality that the WB line of cameras with wireless capability to facilitate sharing and saving images. Housed in a compact body, the new 14.2-megapixel WB150F from Samsung makes the perfect travel companion with an 18x optical zoom.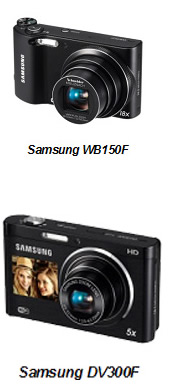 The DV300F includes a 1.5-inch LCD on the front of the camera to assist in self-portraiture, or keep children focused while capturing memories, thanks to colorful animations to draw their attention. It?s also the first model in the DualView line to integrate wireless technology for instant storage and sharing on Facebook, Picasa, PhotoBucket and YouTube.
From any Wi-Fi hotspot, users can email photos, or share them on social networks such as Facebook and Picasa or post videos to YouTube in a few simple steps.
The new login browser featured on the WB150F and other SMART camera models, makes it possible for users to connect to a Wi-Fi hotspot in hotels, airports, coffee shops or other locations which may require visiting a landing page before gaining access to an internet connection.
The new Smart Cameras also interface with Samsung?s line of Smart TVs, Blu-ray players, PCs, tablets and smartphones, creating a truly unique and integrated ecosystem.
The WB150F and DV300F cameras support Remote Viewfinder features, allowing users to remotely control the camera's shutter, zoom and flash from the palm of their hand, using a Samsung Galaxy smartphone or tablet.
Samsung TV Link allows the new Smart Cameras to connect to a TV or Blu-ray player without wires ? so photos and movies can be shared and enjoyed on the biggest TV on the house.
The Samsung Mobile Link application makes it a snap for users to transfer photos from the camera directly to a supported phone or tablet, using a free app available for download in the Android marketplace. Further, the new Smart Cameras support WiFi Direct technology for peer-to-peer transfers with any Samsung Galaxy device ? no wireless router required.
The Auto Backup function easily manages users' photo transfers by quickly connecting the camera wirelessly to their PC - no need for USB cables or fumbling with memory cards.
Microsoft Sky Drive Cloud services are also integrated into the new models' so photos can be accessible anywhere, and from any connected device. Additionally, the in-camera editing feature allows users to edit images directly on the camera prior to sharing them, eliminating the need for a PC to make adjustments.
Samsung's Smart Auto setting analyzes, identifies and automatically selects the most appropriate of its scene modes to provide users with the best possible result every time. For users seeking more control over their photo-taking experience, the WB150F allows them to explore their own photographic skills with the Full Manual Control setting, while also taking advantage of the camera?s dual image stabilization (DIS).
Samsung's latest cameras also allow users to capture and share their video in HD quality. The WB150F and DV300F feature 720p/30fps HD recording.
The Live Panorama function featured on the WB150F, allows users to capture even more of the action, facilitating wide panoramic shots which don't miss any of the detail, from sprawling mountain peaks through to large groups of friends. By holding down the shutter button and sweeping the camera across the subject users want to capture, the camera can stitch together a dynamic scene. Users can even preview the whole image they?ve just captured via the AMOLED screen.
The WB150F (MSRP: $229.99) and DV300F (MSRP: $199.99) are now available from authorized Samsung retailers.