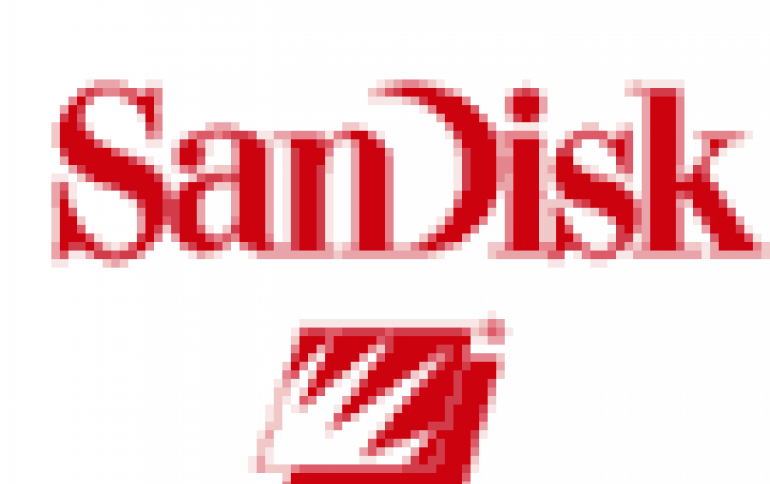 SanDisk Announces the New Sansa View
A significant step-up from the company's award-winning Sansa e200 music player series, the slim Sansa View features music, photos, FM radio and audio books, plus easy video transferring capabilities and memory capabilities of up to 24GB. SanDisk's Sansa View video player innovates beyond the typical video loading procedure, making it easy for consumers to transfer videos natively using widely available software. Most popular formats are supported via embedded player functionality (H.264, WMV and MPEG4), or via a one-time software download of the Sansa Media Converter which quickly transcodes numerous video files, including DivX.

Consumers can purchase and insert one of SanDisk's microSD/microSDHC cards to play up to 24GB of music, video and photos on their Sansa View. The smooth, backlit scroll wheel and vibrant 2.4" widescreen display make it easy to navigate to: a music library; video collection; digital photos; digital FM radio with 20 pre-sets; an integrated microphone and voice recording, and Audible audiobooks.

The device supports many music download and subscription services, including Rhapsody To Go, Napster, eMusic and others.

The Sansa View player will come in two capacities - 8GB and 16GB - and is expected to be available from retailers in the U.S. in early fall with other regions to follow shortly thereafter.