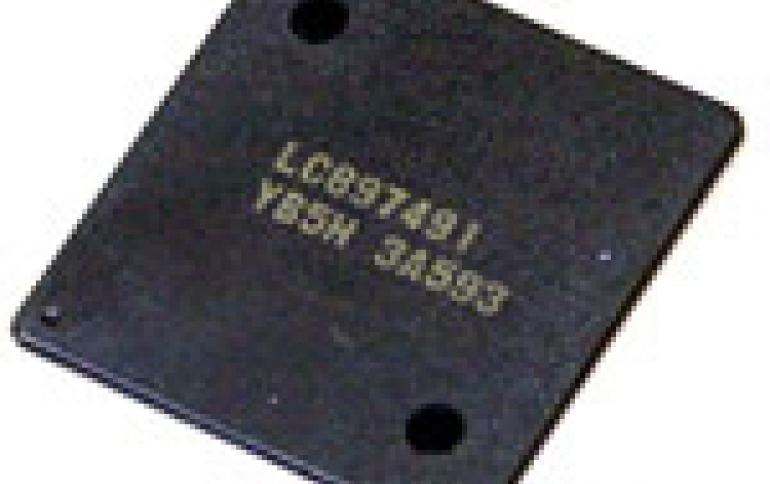 Sanyo announces new LSI for 12x DVD+R recording
Sanyo Electric announced the new "LC897491" LSI to support 12x recording for DVD+R. The first samples will be available in the middle of March, at a price of 2,000 Yen (15 EUR). In addition, the company plans to release a 16x capable LSI by the end of 2004. The new LSI has been already used in the upcoming PX-712A/712SA 12x Plextor DVD burners. Apart from 12x recording, LC897491 offers 8x writing for DVD-R and DVD±RW. Availability of 8x DVD±RW media has not been announced.

Besides the supported 16x reading for DVD-ROM, the LSI supports 2x DVD-RAM and 52x CD-ROM reading. For the CD format, 52x CD-R and 32x CD-RW is included in the specifications of the chip. In addition, It Sanyo's BURN-Proof and HD-BURN features have been adopted.

What is also interesting about the LSI is the interface support. Besides the ATAPI, the LSI is able to support the Serial-ATA interface, announced for the Plextor PX-712SA. However, a special "bridge" interface is required for adopting the S-ATA capabilities offered.