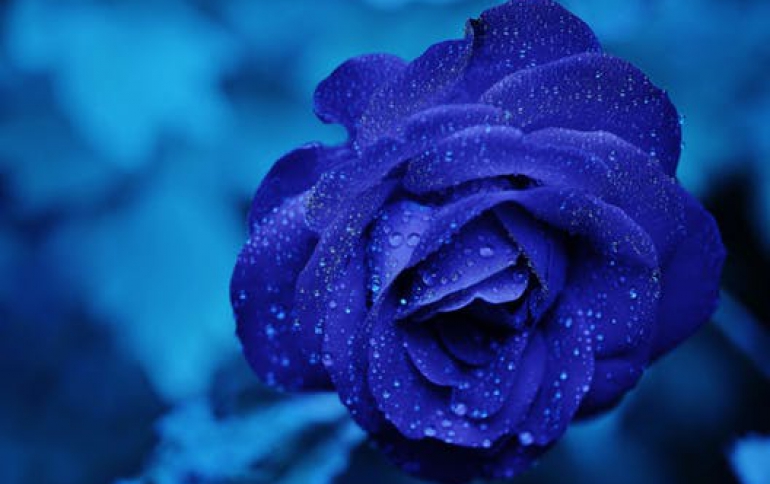 Scythe Ships BIG Shuriken Low-profile CPU Cooler
Scythe announced the availability of the new compact-size BIG Shuriken CPU Cooler. Compared to normal Shuriken CPU Cooler which comes with a Kaze Jyu 100 mm Slim fan, the BIG Shuriken CPU Cooler is equipped with the brand new Slip Stream 120 mm Slim case fan with 12 mm thickness. Despite the name "BIG" Shuriken, the total height shrank by 6 mm (0.236 in) to 58 mm (2.28 in). Whereas the Shuriken CPU Cooler was equipped with 3 copper heatpipes the BIG Shuriken CPU Cooler received an additional copper heatpipe to further increase the performance.
Yet, both of the models support the PWM feature (pulse-width modulation) for flexible fan by the motherboard. The specified fan speed varies from 650 (+300) to 1600rpm (±10%) whereas the generated airflow varies from 15.77 to 38.05 CFM (27 to 65 m³/h) at a noise level of 12.91 to 28.89 dBA.
Using the supplied fan clips, it is possible to attach any aftermarkets 120 mm case fan (without tunnel mountings) to further customize the airflow and noise level of your PC. Big Shuriken CPU Cooler can be mounted easily on the Intel socket 478, T / LGA 775, LGA1366 and AMD socket 754, 939, AM2, AM2+, AM3, 940 tool-free by using the included VTMS clips.
Big Shuriken CPU Cooler is available at MSRP of 24.95 EUR (excluding VAT) or US$ 34.95 (excluding TAX).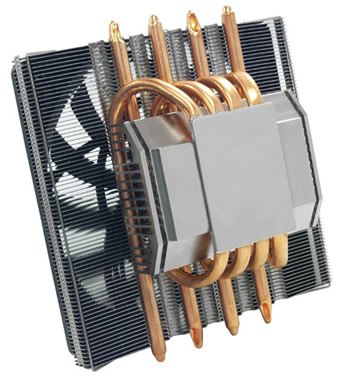 Model Number: SCBSK-1000
Compatibility:
Intel:
Sockel 478
Sockel T / LGA 775
Sockel LGA1366
AMD:
Sockel 754
Sockel 939
Sockel AM2
Sockel AM2+
Sockel AM3
Sockel 940
Dimensions:
125x135x58 mm / 4.92x5.31x2.28 in (Overall)
120x120x12 mm / 4.72x4.72x0.47 in (Fan)
Fan Speed: 650 (+300 rpm) ~ 1600 rpm (±10%) - PWM controlled
Noise Level: 12.91 ~ 28.89 dBA
Air Flow: 27 - 65 m³/h / 15.77 - 38.05 CFM
Bearing Type: Sleeve Bearing
Connector: 4-pin PWM
Weight: 405 g (14.28 oz)