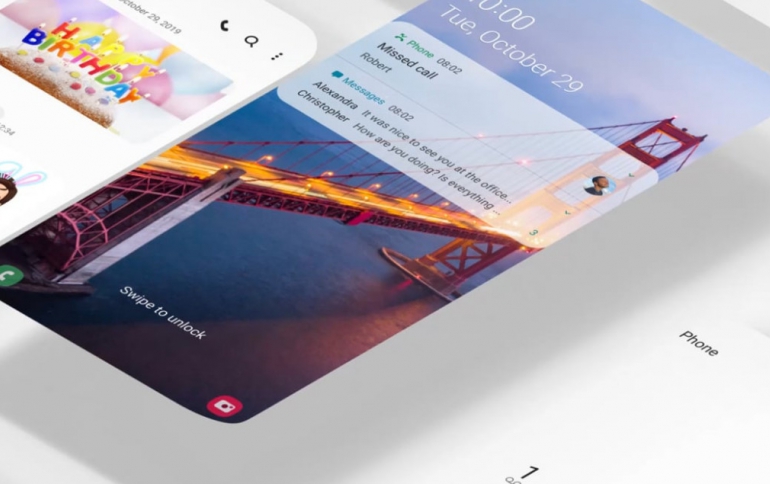 SDC19: Samsung Announces Enhanced Bixby Developer Studio, Improvements to SmartThings platform and More
Samsung Electronics announced new ways its platforms will enable developers to introduce simpler, more powerful experiences to consumers around the world.
"We are fortunate to work with the world's best developers and designers. Together, we have built an extensive and secure ecosystem of devices and services," said DJ Koh, President and CEO of IT & Mobile Communications Division, Samsung Electronics. "We continue to make progress toward our vision to be the innovator of new mobile experiences that flow seamlessly and continuously wherever we go."
To help consumers discover new ways Bixby can work with them to get things done more quickly, Samsung launched Bixby Marketplace earlier this year, creating a way for developers to introduce their Bixby capsules to Bixby users. Samsung says that in the past six months, the size of the Bixby developer community has doubled. And starting in 2020, the Bixby Marketplace will expand gradually, enabling developers to offer their services across more Samsung devices.
To make it easier for developers to create new experiences on its AI platform, Samsung announced enhanced capabilities in the Bixby Developer Studio at SDC19.
New Bixby Templates makes it easy for developers to create capsules using pre-existing forms so that they don't have to start from scratch.
Enhanced Bixby Views enable developers to build capsules with a consistent design even beyond smartphones—to televisions, tablets, smart watches and refrigerators.
Developers can now register their capsules under Natural Language Categories. When users ask Bixby for help related to a category—such as radio, news, or navigation—Bixby suggests a capsule that can help them get what they need more quickly and easily, even without having to call out exact name of the capsule.
Developers can scale their device and service offerings through Samsung's IoT platform, SmartThings. Already, developers and partners have brought connected experiences to more than 45 million monthly active users and thousands of compatible devices, and the platform is expected to grow further with the Work as a SmartThings Hub (WASH) program, which allows Samsung's partners like network operators to embed SmartThings Hub software into their devices.
To help developers build on and integrate existing devices with the SmartThings platform, Samsung announced new capabilities for developers:
The new Rules API brings to life more automated smart home experiences to reflect individual daily routines across a broad range of SmartThings devices.
Samsung is launching the SmartThings Device SDK Beta program in early 2020 to enable more third-party manufacturers to create SmartThings-compatible devices.
Samsung invites developers to actively participate in its ecosystem and supports the developer community with several incentive programs—including the Best of Galaxy Store Award, the Samsung Mobile Design Competition, Bixby DevJam and the Samsung Mobile Security Reward program.
The company is also expanding the use of One UI 2 beyond smartphones to tablets, wearables, and new form factors, including foldables.
With the launch of Galaxy Fold, Samsung designed a first-of-its kind mobile experience that is much more than a foldable device. Samsung, alongside hundreds of developers and partners, created an entire foldable ecosystem. As promised at SDC last year, Samsung will continue to explore a range of new form factors in the foldable category. And at SDC19, Samsung invited developers and users alike to join the exploration of new use cases and user experiences.
When showing off One UI 2, Samsung showed an interesting mockup of a phone that folded in half horizontally, kind of like a flip phone.
This wasn't a formal announcement of a new Galaxy Fold 2 or a Galaxy Fold Square. But it could confirm reports claiming that Samsung's next foldable phone would fold inward to become a compact square.
Samsung said the new phone was designed for people who want to use a compact but wider smartphone.
"The Galaxy Fold is just the beginning," Jeong Hye-soon, vice president and head of the framework R&D group at Samsung, said during a keynote speech. "This brand-new form factor that we're now exploring will not only easily fit in your pocket, but also change the way you use your phone."
The new clamshell-style phone is in line with the company's strategy to extend the lineup of new device form factors, it said.
Samsung is also investing in 8K technologies. With AI ScaleNet, Samsung has made it possible to stream 8K videos on networks with lower bandwidth capabilities. Samsung has also announced new tools that make it easier for developers to bring new experiences across the nearly 100 million Smart TVs that are powered by Tizen.
Wits automatically uploads a code edit to the TV, so developers can see their update almost immediately, trimming development time.
EasyST makes testing content playback much easier because developers don't need to build their own test app to make sure their content is streaming as intended.
TIFA (Tizen Identifier for Advertising) gives consumers the option to limit ad tracking or opt-out of targeted advertising
Samsung is making Tizen TV OS available to third-party TV makers for the first time.
End-to-End Security Built in Every Solution
Emerging technologies, such as IoT, AI and 5G, are bringing new capabilities and opportunities to the developer landscape. Samsung is providing the community with the tools and programs necessary to deliver secure solutions.
Secure Development Lifecycle delivers systematic reviews at every phase of the development, supply chain, and manufacturing process. To give both developers and users peace of mind, Samsung offers the Knox SDK, allowing partners and app developers to integrate advanced security solutions to their apps and services. In addition, Samsung has been working with German government agencies, especially BSI, and industry partners on developing a mobile-enabled eID for digital services to support customers and governments by developing a solid foundation for trusted identity services.