Seagate Achieves 16TB Capacity on Internal HAMR Test Hard Disks
Achieving another milestone toward volume shipments of its pioneering HAMR (heat-assisted magnetic recording) technology, Seagate has used its HAMR technology to build and test the world's first 16TB enterprise hard drive platform in a standard 3.5-inch form factor.
The company says it is on track to grow beyond 20TB per drive in calendar 2020.
Seagate is using this 16TB pre-release version of its HAMR-based Exos hard drive to run the tests typically used in enterprise environments. Seagate claims that the tests have confirmed the HAMR drives are plug-and-play and operate just as any other hard drive, without any architectural changes needed to integrate HAMR drives into current data centers and systems.
HAMR uses a new kind of media magnetic technology on each disk that allows data bits, or grains, to become smaller and more densely packed than ever, while remaining magnetically stable. A small laser diode attached to each recording head heats a tiny spot on the disk, which enables the recording head to flip the magnetic polarity of each very stable bit, enabling data to be written. Seagate's proprietary execution of HAMR technology will be delivered in a standard form factor, thus reducing total cost of ownership by getting a lot more terabytes (TB) into the same space as a conventional hard drive.
"Seagate has begun running early Exos HAMR units through the full set of standard benchmark tests used to prepare and optimize each new hard drive product for deployment," says Jason Feist, Seagate's senior director of enterprise product line management . "The Exos HAMR drives are meeting our expectations for how a drive should interact in each benchmark," he says. "These are the same tests that customers use to qualify every new drive, including power efficiency tests, sg3_utils utilities that test SCSI commands to devices, standard smartmontools utility programs that will enable customers to characterize and compare HAMR drives in their environment right next to PMR drives, and several four-corners tests of reads, writes, random, sequential and mixed workloads."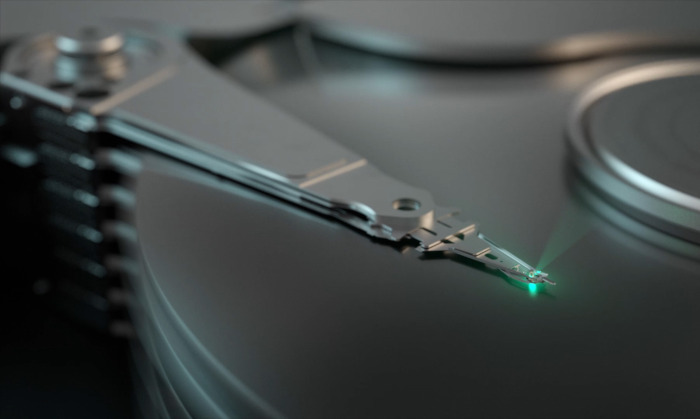 These new product-level HAMR tests provide further weight to the groundbreaking results from last year's in-lab reliability tests.
Last year, Seagate performed in-lab reliability tests with product-level HAMR drives. In those tests the company said that the HAMR read/write heads exceeded industry standards for reliability and lifetime data transfer capability, surpassing customer requirements and standard hard drive specifications by a factor of 20.