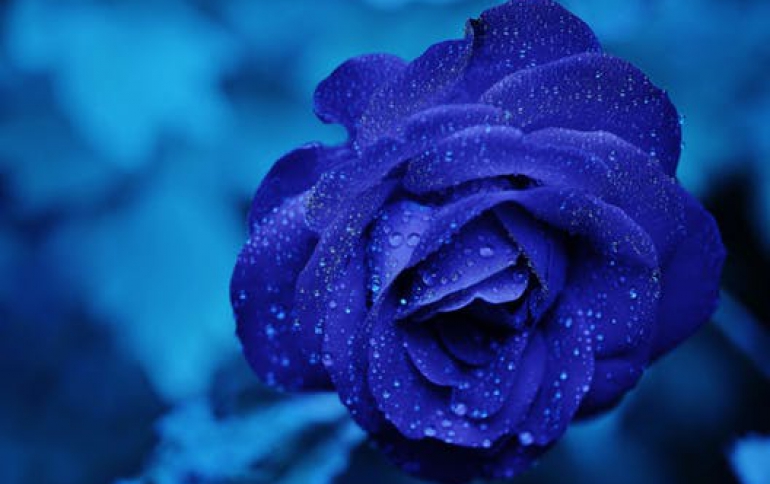 Shuttle Releases New 1.3-litre PC with 4x HDMI 2.0 and integrated NVIDIA GeForce GTX 1050 GPU
Shuttle's product family of 1.3-litre PCs has a new addition. The DH02U is supported by an NVIDIA GeForce GTX 1050 graphics chip with 4 GB of memory, making it powerful enough to support 3D visualization and four high-resolution monitors in 4K at 60 Hz.
The DH02U is supplied as standard as a barebone PC armed with a CPU, GPU, mainboard, cooling system and a fanless 120 Watt power supply unit.
The DH02U sports an Intel Celeron 3865U dual-core processor that operates at a base clock rate of 1.8 GHz, while the Intel Core i5-7200U processor in the DH02U5 clocks up to 3.1 GHz and is able to handle 4 threads. The 14-nm microarchitecture and the maximum TDP of 15 Watt keep power consumption low.
Taking off the cover of the steel chassis reveals room for a 2.5-inch drive in the form of a hard disk or SSD and two SO-DIMM slots which can hold up to 32 GB of DDR4 memory. An M.2-2280 slot is available for connecting an NVMe SSD. The second M.2 slot is intended for WLAN cards such as the optionally available WLN-M accessory.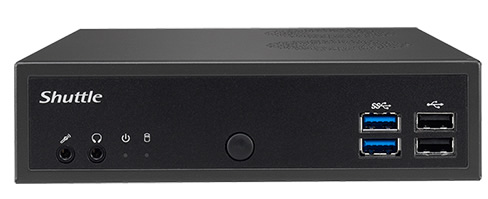 With minimum dimensions of 19 x 16.5 x 4.3 cm (LWH), on the back the DH02U features the four HDMI 2.0b ports, Intel Gigabit Ethernet, USB 3.0, RS-232 and a 4-pin connection for an external power button. On the front, the DH02U connects to peripherals via 2x USB 3.0 and USB 2.0 in each case. This is also where you will find the audio connections. Windows 10 (64-Bit) and Linux (64-Bit) are suitable operating systems.
Both devices can be operated either horizontally, standing upright with the optional stand (PS02), or mounted on any surfaces and suitable monitors, with the included VESA mount. In addition, the PRM01 accessory enables two of the devices to be fitted in a 19" rack. An appropriate cable (CXP01) for the remote power-on connection is also available.
The recommended retail price from Shuttle for the DH02U is EUR 726.00, whereas the DH02U5 costs EUR 999.00 - each includes processor and graphics card, but not memory and drives.