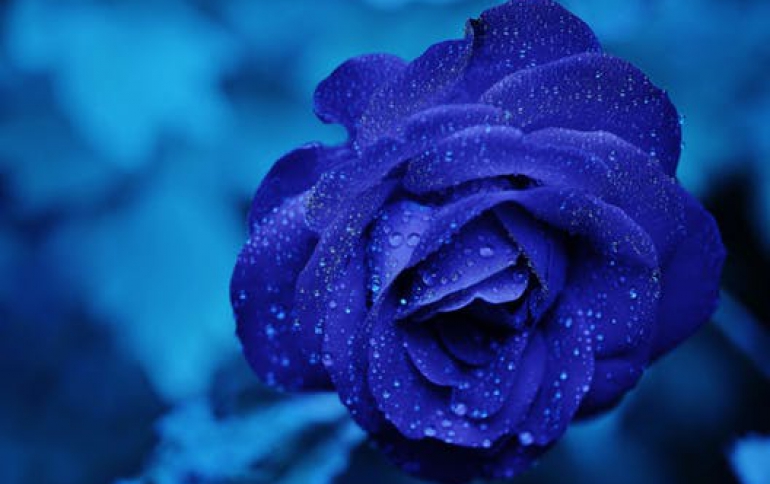 Six Corporations Invest in Optware!
Optware has announced that a further six business corporations have invested a total of 360 million in... Optware, a company that is developing next generation optical data storage system using holographic recording technology. Details of the investments were not disclosed.

The six companies in this round of investment are CMC Magnetics Corporation, Fuji Photo Film Co., Ltd., Marubeni Corporation, Matsushita Electric Industrial Co., Ltd., Pulstec Industrial Co., Ltd. and Toagosei Co., Ltd. Optware will use the funds from the current investments to finance development of holographic optical disc system. The company plans to work closely with the six companies as business partners, as it seeks to increase the pace of key device development.

In July of this year, Optware succeeded, in a world-first breakthrough, recording and playing back movies on reflective holographic optical discs using Optware's patented collinear holography [News], which was announced at the COST Action P8 meeting held in Paris in September this year. In addition, in August this year, Optware completed and delivered a collinear holographic recording and playback device, in response to an order from Sony.

Yoshio Aoki, President and CEO, OPTEARE Corp. commented as follows:

"Optware has taken up the challenge of developing holographic data storage, a field where nobody else has succeeded in the last 40 years. With our original collinear technology, we are beginning to see the possibility of practical applications. I am confident that significant progress will be made towards realizing this goal, now that we have the participation in our business of the world's leading companies in their respective fields."

The investing companies offered the following comments.

Dr. Donyau Chiang, Vice President, CMC Magnetics Corporation "CMC wants to contribute to the development of this important technology at Optware Corporation, by investing it's R&D and engineering competencies that CMC has accumulated and integrated through the development and businesses of optical disks and other memory storage products."

Mr. Teruo Bando, Senior Technical Manager, Research & Development Management Headquarters, Business Development Div., FUJI PHOTO FILM CO., LTD.

"We expect Optware's collinear holographic drive to take the lead in practical applications of next generation mass storage systems."

Mr. Shinichi Tanaka, Director, Storage Media Systems Development Center, Matsushita Electric Industrial Co., Ltd.

"Optical discs have achieved improved recording density by making the light spot smaller, but with the Blu-ray Disc, this approach has achieved the ultimate area. There are high expectations for volume hologram recording as an innovative approach to further dramatic improvements in recording density. Optware's technology shows the right direction and offers promise for the future."

Mr. Tetsuji Banno General Manager, Business Incubation Dept., MARUBENI CORPORATION

"This department is working on establishing leading edge technology fields like nanotechnology and so on as businesses. We decided to invest in Optware Corporation in this round after judging that their technology promises to be the de facto standard among next generation mass optical storage technologies. We intend to use our capabilities as a trading house to cooperate with Optware in the procurement of parts, sales support and the like."

[Optware's holographic recording technology]

Holographic recording technology records data on discs in the form of laser interference fringes, enabling discs the same size as today's DVDs to store more than one terabyte of data (200 times the capacity of a single layer DVD), with a transfer speed of one gigabyte per second (40 times the speed of DVD). This approach is rapidly gaining attention as a high-capacity, high-speed data storage technology for the age of broadband.

Optware Corp. was established in 1999 as a development venture to find ways of incorporating holographic recording technology, seen as the heart of the high-capacity optical discs of the future, in the world's first commercial systems. The Company's arsenal of valuable patents includes collinear holography, a technique that enables great simplification of optical systems.

* The collinear holography technique

Optware's exclusive development of the collinear holography technique is part of its effort to make holographic recording technology practical. A patented technology originally proposed by Optware founder and chief evangelist Hideyoshi Horimai, collinear holography combines a reference laser and signal laser on a single beam, creating a three-dimensional hologram composed of data fringes. This image is illuminated on the medium using a single objective. Using this breakthrough mechanism, Optware dramatically simplified and downsized the previously bulky and complicated systems required to generate holograms. Further enhancements were achieved with Optware's proprietary servo system. The introduction of this mechanism enabled reduced pickup size, elimination of vibration isolators, high-level compatibility with DVD and CD discs and low-cost operation, effectively obliterating the remaining obstacles to full commercialization.