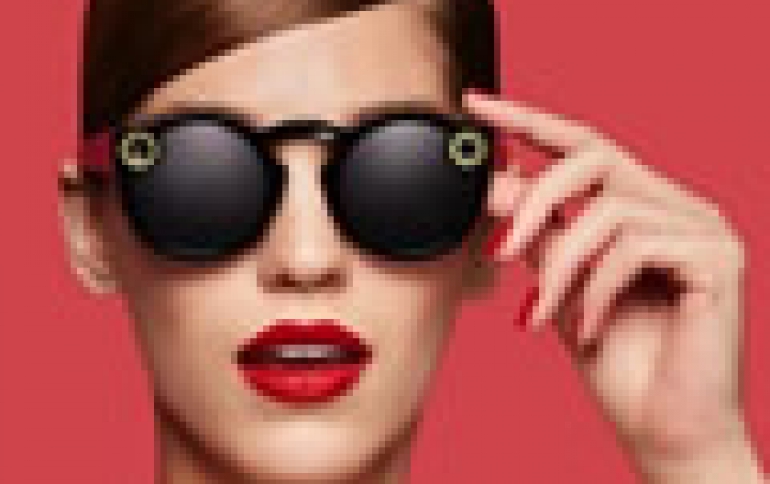 Snapchat Introduces 'Spectacles' Camera-equipped Glasses, Changes Company name To Snap
Snapchat on Friday announced t would now be called Snap, and also introduced Spectacles, a pair of sunglasses with cameras on each side that record 10 second videos for upload to its app, Snapchat. Spectacles are sunglasses with an integrated video camera. The sunglasses are available in 3 different colors and are equipped with very small wireless video cameras. Spectacles connect directly to Snapchat via Bluetooth or Wi-Fi and transfer small videos directly into the app in a new circular video format.
Circular video plays full screen on any device, in any orientation, and captures the human perspective with a 115 degree field of view.
By tapping the button on the top left-hand corner of the sunglasses, users will begin ecording a snap. It will automatically stop recording after 10 seconds - but additional recording time can be achived by tapping again.
There is an inward-facing light that turns on when a user is snapping, and an outward-facing light that alerts anyone in his/her field of vision.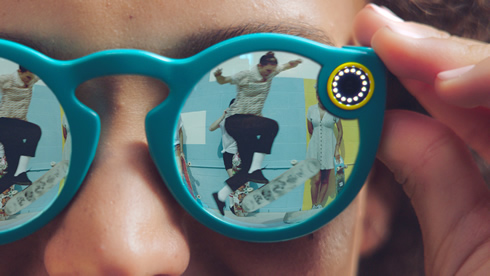 Users can get about a day out of their Spectacles, Snap says.
Snapchat said that "a limited number" of Spectacles are expected to be available later this year and will cost $129.99 per pair.
Snapchat is also changing the name of the company to Snap Inc.
"Now that we are developing other products, like Spectacles, we need a name that goes beyond just one product - but doesn't lose the familiarity and fun of our team and brand. We decided to drop the "chat" and go with Snap Inc.," the company said.