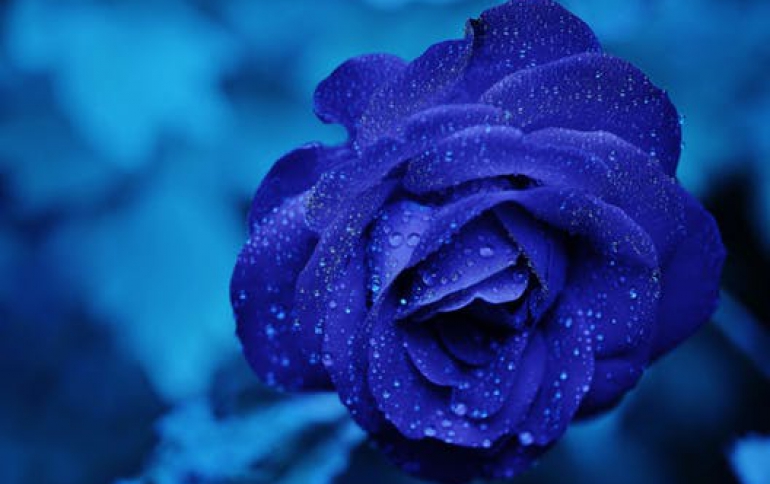 Sony announces its third generation advanced TAPE (AIT-3) drives
Sony Electronics announced the availability of its third-generation Advanced Intelligent Tape (AIT-3) drives, and Sony AIT-3 media cartridges. AIT-3 fulfills Sony's commitment to double the capacity and performance of AIT technology over the previous generation, and is read/write compatible with previous generations of AIT drives for customer investment protection. The new AIT-3 tape drives and data media provide customers with a sophisticated and space-conscious storage solution with 100GB of uncompressed capacity (260GB with 2.6:1 compression) and a 12MB/sec sustained uncompressed transfer rate (28MB/sec with 2.6:1 compression) in a compact 3.5-inch form factor.

AIT-3 broadens Sony's existing AIT data storage family, which currently includes AIT-1 and AIT-2, and extends Sony's industry-leading AIT storage platform, which today has more than 200,000 drives in use providing various customer storage solutions. AIT-3 drives are read and write backward-compatible with AIT-1 and AIT-2 media, enabling users to seamlessly migrate to the higher capacity of AIT-3 without losing access to or compatibility with previously backed-up data.

AIT-3 drives incorporate Sony's Remote-Memory-in-Cassette (R-MIC) media interface system. The new AIT-3 media with R-MIC enables the drive to access key parameters in an instant, improving media management.

Earlier this year, Sony outlined a far-reaching AIT roadmap that extends to a sixth-generation version expected to feature a native capacity of 800GB.

"AIT-3, with its innovative recording technology, is a testament to Sony's expertise and history in the tape storage market, and is evidence that small form-factor tape drives and media can provide enterprise-class capability," said John Woelbern, director of OEM marketing for tape streamer products at Sony Electronics' Core Technology Solutions Company. "AIT-3 extends Sony's current AIT family into the enterprise and provides scalability from high-end all the way to entry-level applications."

"Sony's AIT-3 tape drive is a compelling alternative to existing tape technologies" said Robert Amatruda research manager at IDC. "AIT-3, with its high capacity and small form-factor, will appeal to a broader array of customers."

Sony AIT-3 Media

For superior tape longevity and performance, the new AIT-3 cartridges feature Sony's Advanced Metal Evaporated (AME) technology and R-MIC chip. Unlike traditional tape technology where less than 50 percent of the recording layer is comprised of magnetic material, the `evaporated' metal recording layer of AME tape is almost 100 percent magnetic material, enabling greater recording density and storage capacity per cartridge. This also provides a smoother tape surface, providing significantly longer head life and eliminating the need for periodic cleaning.

"AME development continues to be one of the key enabling technologies for the innovative AIT format, " said Tom Evans, vice president of marketing for Sony Electronics' Media & Applications Solutions Company. "It's the result of over 50 years of Sony creating, perfecting and innovating recording media and recording devices together, for numerous data storage, video and audio applications."

Sony is also leveraging expanded AME manufacturing capabilities domestically to produce AIT-3 media, the result of a $34 million investment in its Dothan, Alabama production facility. "With this large AME tape production capability, Sony's U.S. and Japan-based manufacturing operations are readily equipped to meet the ever-growing demand for AIT media," added Evans.

Industry Response

DIC: "With the availability of AIT-3, Sony is ensuring that IT organizations will continue to have the tools they need to manage the relentless increase in digital information," Bill Britts, executive vice president of sales and marketing for ADIC. "ADIC intends to double the capacity and throughput of its entire line of AIT storage products through the integration of AIT-3 drives into our intelligent, storage network enabled automated libraries."

Cybernetics: "Fully backward compatible with previous generations of AIT technology, AIT-3 promises easy integration. It is an ideal solution to quickly increase storage capacity and performance in a small and advanced form-factor," said Nicholas Harper, vice president of Cybernetics.

Grau Data Storage Inc.: "The Infinistore Virtual Disk (IVD) takes full advantage of the reliability and performance of AIT-3. These new robust drives double performance and more than double the capacity of the already impressive specs of our IVD, while providing an unbeatable price point," said Mike Holland, president of Grau Data. "I commend Sony's commitment to expanding the value of its AIT line with a strong roadmap, which subsequently enables IVD users to protect their investment in Grau's forward-looking storage solutions."

MaxOptix: "MaxOptix fully supports Sony's latest generation of AIT and believes it will be an ideal complement to our new line of RAID appliances," said Steven Arnaudoff, vice president of marketing and sales at MaxOptix. "Together, the two provide IT managers with a highly-available and highly-secure data storage solution."

Qualstar Corporation: "Qualstar is delighted by the arrival of AIT-3 technology and we believe that our AIT-3 based libraries will provide end-users with unsurpassed performance and value for automated backups," said Bob Covey, Qualstar's vice president of marketing.

Spectra Logic: "Spectra Logic welcomes the opportunity to deliver the impressive capacity and throughput improvements that Sony's AIT-3 tape technology will offer our library customers. Our longstanding partnership with Sony now spans three generations of this reliable, efficient and high-performance family of tape products," said Bill Reed, vice president of marketing and business development

Pricing and Availability

Volume shipments of AIT-3 drives will begin in late November with general availability of Sony-branded drives through commercial distributors, value-added resellers (VARs) and system integrators by December, at a suggested retail price of under $4,000. AIT-3 media will also be available at the same time for a suggested retail price of about $100 per cartridge. All Sony-branded AIT-3 drives feature a three-year limited warranty. In addition, Sony-branded models will be offered with a 24-hour swap service during the first three years of installation.