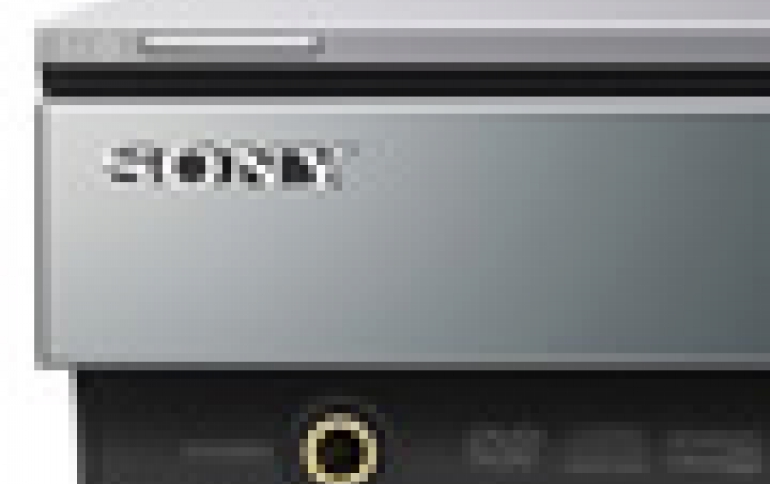 Sony Introduces 4k2k Blu-ray Disc Player
Sony seems to be ready for the 4K2K era and the company has developed a Blu-ray player that supports 4k2k video. According to Sony's representatives at CES 2012, the player supports upconveting of of HD Blu-ray content (1920 x 1280) to to 4k2k video and output is to a 4k2k projector or a compatible TV. The dplayer is expected to to be released in the second quarter of 2012.
At CES, SOny had connected the BD player to a 4k2k display through a v1.4 HDMI cable. The player will als o offer wireless LAN connectivity and it is expected to be compatible with Sony's video distribution service through the Sony Entertainment Network. Following the latest trends, smartphones and tablet computers including the iPhone, iPad and Android-based devices will be able to control the player remotely.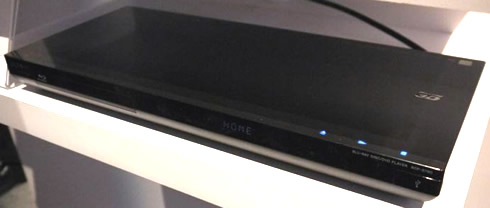 Sony has already released an LCD projector capable of displaying 4k2k video in 2011.
A report on Sony's devices showcased by the company at CES 2012 is available
here
.
Some quick information on the company's 2012 BD player lineup is also provided below:
BDP-S390, Blu-ray Disc Player
New User interface - available this February
- Full HD 1080p Blu-ray Disc playback
- Built-in Wi-Fi to connect to online services
including Sony Entertainment Network: Netflix, YouTube, Pandora, Hulu Plus & more
- Media Remote app for iPhone/iPad & Android phones
- Share music throughout home with Home Share
BDP-S590, Blu-ray Disc Player with 3D
Available this February
- 3D Blu-ray Disc Full HD 1080p playback
- Built-in Wi-Fi to connect to online services including Sony Entertainment Network: Netflix, YouTube, Pandora, Hulu Plus & more
- Media Remote app for iPhone/iPad & Android phones
- Share music throughout home with HomeShare
BDP-790, Blu-ray Disc Player with 3D
This full-featured, connected Blu-ray disc player can playback content in HD, 3D and can also upscale any source to 4K resolution - available this April
- Super Bit Mapping and 4K upscaling
- 3D Blu-ray Disc Full HD 1080p playback
- Built-in Wi-Fi
- Sony Entertainment Network: Netflix, YouTube, Pandora, Hulu Plus& more
- Skype capability with optional camera
BDP-SX910, Portable Blu-ray Disc Player
Available this Spring
- Blu-ray Disc and Standard DVD playback
- 9-inch (diag.), high-resolution, widescreen LCD, with 180-degree swivel, flip screen
- 4.5-hour rechargeable battery
- HDMI output up to Full HD 1080p
- Touch key controls on bezel
- USB Port NSZ-GP9 - Blu-ray Disc Player powered by Google TV
Voice and gesture control combine with an improved QWERTY keyboard for access to TV, web, and packaged content - available this Summer
- 3D Blu-ray Disc Full HD 1080p playback
- Exclusive touch pad remote with 3-axis motion control, finger gesture control, voice search, and a backlit QWERTY keyboard
- Download from thousands of apps from Android Market - Video and music from Netflix, Pandora, YouTube, HBO Go and more
- Browse the Internet and Google search across the Internet, apps, and live TV
NSZ-GS7 - Network Media Player powered by Google TV
Delivers all of the content and apps from Google TV in an easy to use set-top streaming player - available this Spring
- Touch pad remote with 3-axis motion control, finger gesture control, and a backlit QWERTY keyboard
- Download from thousands of apps from Android Market
- Video and music from Netflix, Pandora, YouTube, HBO Go and more
- Browse the Internet and Google search across the Internet, apps, and live TV
- Access the Internet or apps while watching TV using picture-in-picture