SpaceX Launches Satellite for SES
SpaceX successfully launched the SES-12 satellite to a Geostationary Transfer Orbit (GTO) on Monday, June 4, 2018 from Space Launch Complex 40 at Cape Canaveral Air Force Station, Florida.
Liftoff occurred at 12:45 a.m. EDT. The SES-12 satellite was deployed about 32 minutes after liftoff.
Falcon 9's first stage for the SES-12 mission previously supported the OTV-5 mission from Launch Complex 39A in September 2017. SpaceX said it did not attempt to recover Falcon 9's first stage after launch.
SES-12 will expand SES's capability to provide incremental high performance capacity and offer greater reliability and flexibility to meet the diverse needs of SES's video, fixed data, mobility and government customers across Asia-Pacific and the Middle East.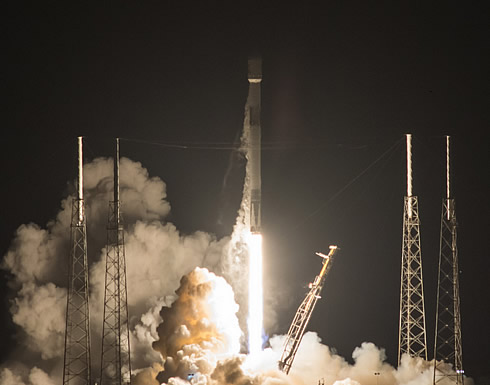 SES-12 is a satellite that will allow telephone companies, mobile network operators and internet service providers to deliver more reliable cellular backhaul and faster broadband service.
The spacecraft also has a Digital Transparent Processor (DTP) that increases payload flexibility to provide more customizable bandwidth solutions to SES's customers. The all-electric SES-12 spacecraft was built by Airbus Defence and Space, and will use electric propulsion for orbit raising and subsequent on-orbit maneuvers.
SpaceX is targeting roughly 30 missions in total this year, up from a record 18 in 2017.