Stellar Data Recovery (Windows Edition)
2. Getting familiar with the GUI
So lets start testing the software. After loading the software, you can select the file types you wish to retrieve from internal/external drives/devices. The next step is to select where the software should look for files, usually many users store their files over Desktop or Documents folders. Of course you can choose specific location or simply select any connected drives/volumes: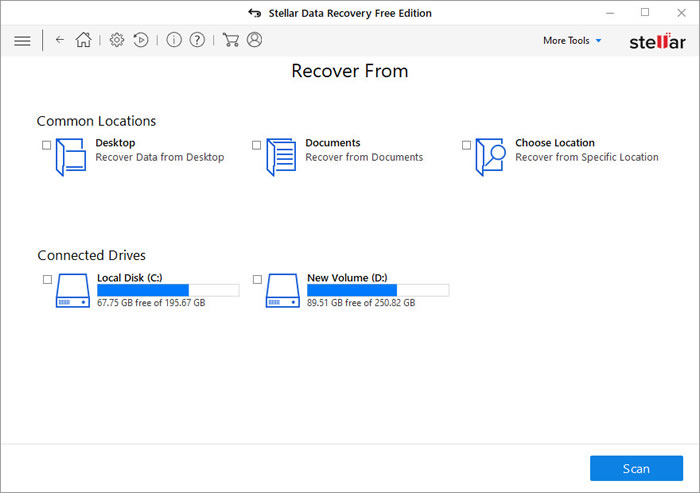 In our first test we selected the D: volume with "Deep Scan" selected. As the software author explains "...Deep Scan is a feature based on 'file signature' based search of the lost data. It allows the software to do a thorough scanning of the storage drive or media, allowing recovery of lost data in cases such as formatting..."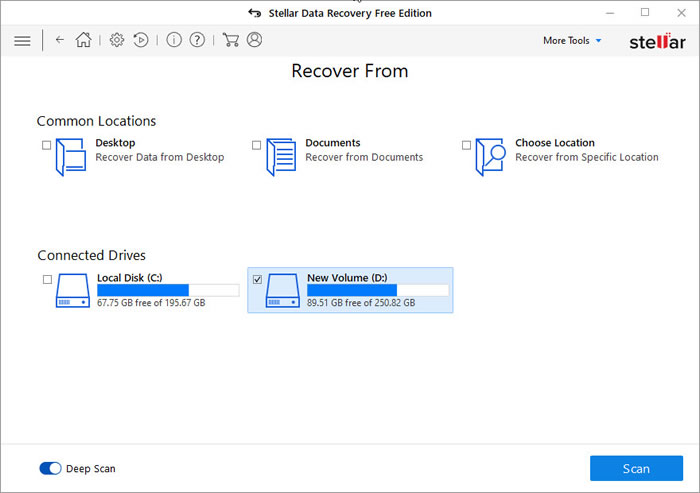 Pressing SCAN will start the search process.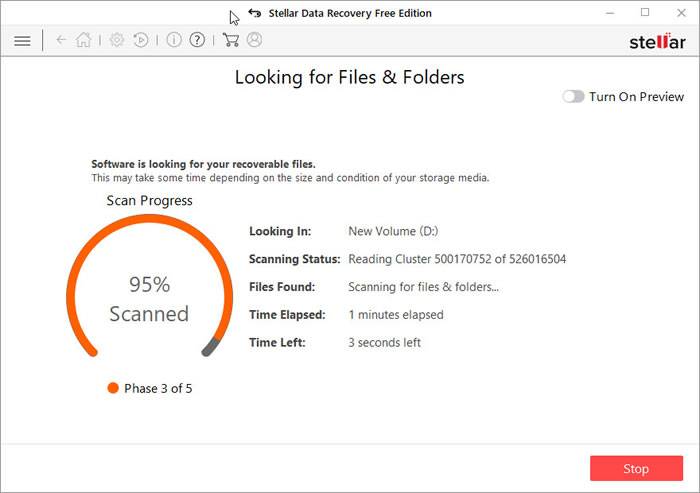 Depending your HDD capacity, size and speed the process will finish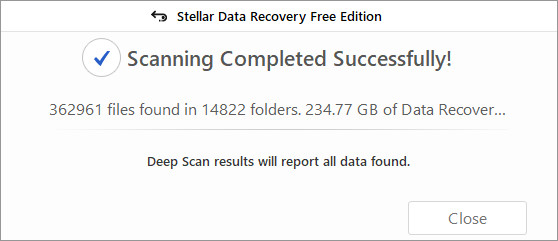 In our case the D: volume is an NVME drive so the process is rather fast. Users will be presented for all results with a either File Type/Tree View or Deleted List. You can view all files with the Preview for a quick look.