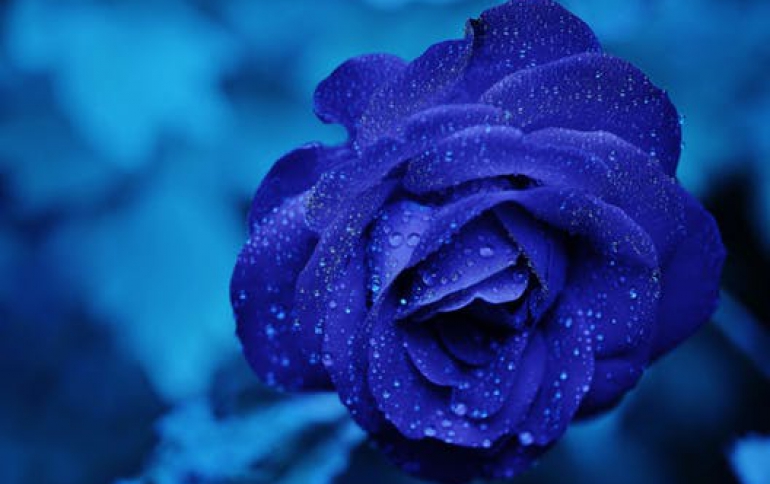 Taiyo Yuden Multilayer Wiring Substrate Shrinks Embedded Multiple ICs
Taiyo Yuden today announced the commercialization of its embedded-parts multilayer wiring substrate "EOMIN" (Embedded Organic Module Involved Nanotechnology), which incorporates a copper core technology developed to accommodate multiple built-in ICs. The product is an embedded-parts multilayer wiring substrate for camera modules which are mounted in compact mobile devices such as smartphones, and achieves power and control functions for the camera module within a space of just 8.3 x 8.3 x 0.38mm (the substrate thickness) through the integration of multiple ICs. This has allows a significant reduction of the size of such camera modules.
In addition, with the low profiling of the copper core with its "EOMIN" features, Taiyo Yuden's conventional substrate thickness has been reduced by about 20% - from 0.48mm to 0.38mm - further contributing to the development of low profile smartphones.
The Japanese company plans to further develop ts technology towards the miniaturization of low profile devices.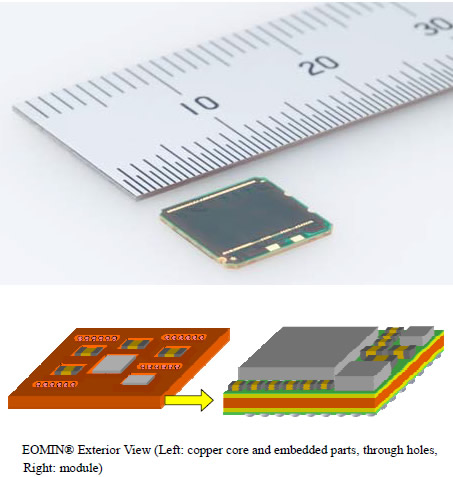 EOMIN Features
Low noise
An improvement in tolerance to noise due to the shielding effect from the copper core
Highly heat radiation
The high thermal conductivity of the copper core effectively dissipates heat coming from IC chips, etc.
Stiffness
Constructed with a built-in copper core, the rigidity of the module itself is increased
Reliability
Jointed with embedded parts by electrolytic copper plating