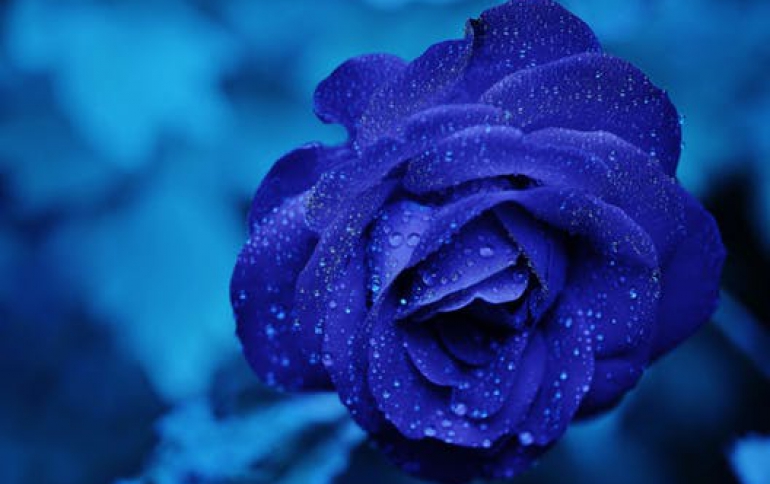 Toshiba Demonstrates HDD Servo-control On Track Operation Media With 2.5 Terabits -per-square-innch Dots
Toshiba has utilized a self assembly mask and successfully fabricated the first 2.5 terabits per-square-inch class bit patterned media (BPM) with a practical servo pattern. The company has also confirmed servo-control operation of a recording head flying over BPM with self assembled dots. Toshiba will unveilled the full technology on August 18th at The Magnetic Recording Conference 2010, which was held in San Diego, California, U.S.A., from August 16th to 18th.

Advancing areal density is the critical process by which disk makers give their customers more capacity in the same footprint generation after generation. One promising method to increase areal density is BPM, which offers an opportunity to move to densities greater than 2.5Tb/in2. However, moving bit-patterned media from the lab to the factory involves changes to the media itself and to the drive's servo pattern.

BPM is a magnetic recording medium, in which a magnetic layer is cut to the size of one bit. It has attracted much attention as a candidate for high-density magnetic recording media used in hard disk drives (HDDs). When BPM is used for recording densities beyond 2.5Tb/in2, the size of the magnetic dot will be reduced to less than 10 nanometers. This size is challenging for the manufacturing process even when cutting-edge semiconductor process technology is used. An etching mask made of a self assembled polymer is proposed as the solution for this issue. However, it is difficult to shape an ordered dot array to a complicated structure such as a servo pattern, and a servo pattern is necessary for the read and write operations of a HDD.

Toshiba has developed a manufacturing method using guide patterns to control an array of self-assembled dots, and has successfully fabricated a BPM which has a servo pattern made of dot arrays (pitch: 17nm, equivalent to 2.5Tb/in2) as well as data tracks with ordered dots.

Toshiba has also succeeded in having a recording head fly over and stay at a data track of the fabricated BPM. This is the first time anyone has demonstrated the servo-control operation of a recording head flying on a bit patterned media with self assembled dots.

Further development of this technology will achieve fundamental HDD operation; writing and reading data to and from individual dots.

A part of this work was funded by the New Energy and Industrial Technology Development Organisation (NEDO) under the "Development of nanobit technology for ultra-high density magnetic recording (Green IT)" project. Toshiba will further develop this technology and to achieve an areal density of 5Tb/in2.