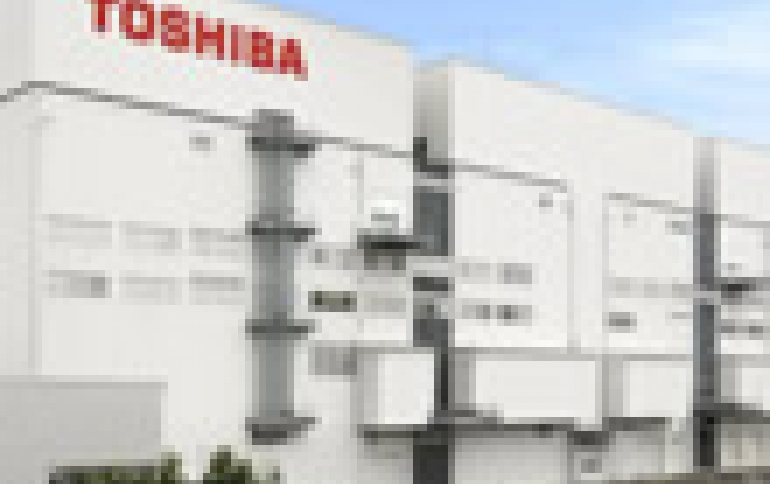 Toshiba, Western Digital Still in Spat Over Chip Unit Auction
Western Digital said on Thursday it is still seeking arbitration in a dispute with Toshiba over the auction of its memory chip unit, arguing that a transfer of assets by the Japanese firm had not resolved what it calls a serious breach of contract.
Toshiba values its memory unit at $18 billion and is depending on the auction to cover billions of dollars in cost overruns at its now bankrupt U.S. nuclear unit Westinghouse.
Western Digital, which jointly operates Toshiba's main chip plant located in Yokkaichi, western Japan, has argued that the unit cannot be sold without its consent and has demanded exclusive negotiating rights.
Toshiba said joint venture interests had been moved back to the parent company from the chip unit, adding that the move addressed Western Digital's concerns and put the dispute to rest. However, the assets transferred back account for less than 5 percent of Toshiba's memory chip business. Western Digital countered that nothing had been resolved.
Western Digital is also sadi to be considering a new investment to build another flash memory chip plant in Japan.
WD CEO may also meet with Japanese government officials to discuss a plan to join a government-led consortium of state investors and U.S. private equity firm KKR & Co (KKR.N).
Other suitors for the chip business include Broadcom Ltd., which has teamed up with private equity firm Silver Lake, and Bain Capital which has partnered with SK Hynix.
Hon Hai Precision Industry Co Ltd also formed a consortium with its Japanese unit Sharp to bid in the second round.