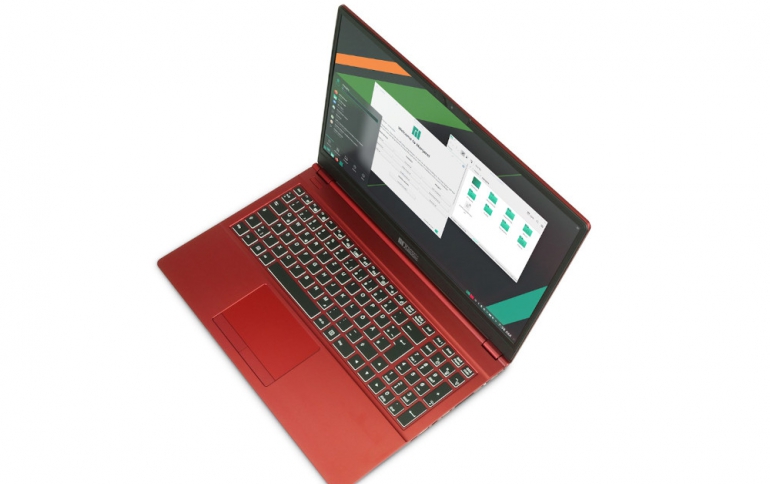 Tuxedo Computers and Manjaro Team Up on New Linux Laptops
German Tuxedo Computers has teamed up with Manjaro on several new laptops that will be shipping and optimized for the Arch-based Linux distribution.
Manjaro is an Arch-based based operating system that is advertised as a suitable replacement for Windows or MacOS. Targeted at beginners. Arch is one of the most flexible and powerful Linux distributions out there.
Speaking at the Linux For Everyone podcast, Manjaro Lead Project Developer Philip Müller shared the details:
The Tuxedo Computers InfinityBook Pro 15 will soon roll out with the Manjaro treatment. It can be loaded with up to 64GB of RAM, a 10th-generation Intel Core i7 CPU, and as high as a 2TB Samsung EVO Plus NVMe drive. You can also purchase up to a 5-year warranty, and user-installed upgrades will not void the warranty.
We assume that customers like their laptop and handle it accordingly. So in the interest of giving a TUXEDO machine the longest lifetime possible, upgrading components like RAM, SSD etc. as well as cleaning the inside is totally fine and covered by our warranty conditions.
Müller also talked about a forthcoming AMD Ryzen laptop:
"Yes, we are currently evaluating which models we want to use because the industry is screaming for that," Müller says. "In the upcoming weeks we might get some of those for internal testing. Once they're certified and the drivers are ready, we'll see when we can launch those."
He also described a new device as a "Dell XPS 13 killer."
"It's 10th-generation Intel based, we will have it in 14-inch with a 180-degree lid, so you can lay it flat on your desk if you like," he says. He also expects it to support up to 32GB of RAM, two separate NVMe drives, and weigh about 1.2kg.
Tuxedo Computers is based in Europe, however all systems will be available to ship to customers in the United States and Canada.