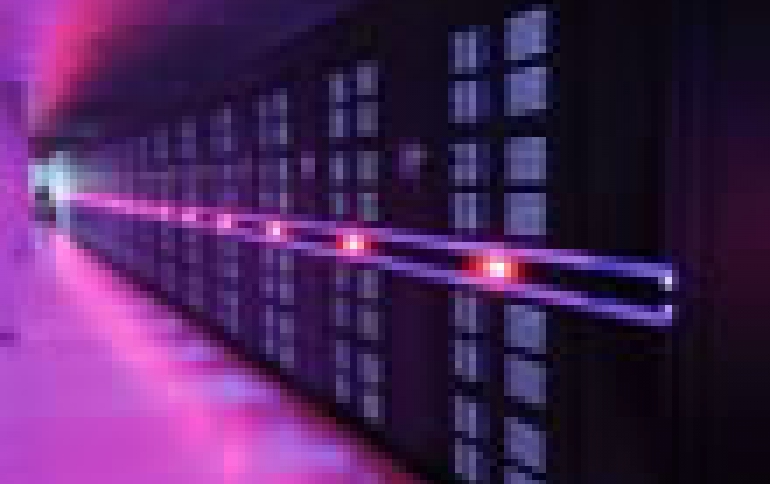 U.S. To Spend $425 Million On New Supercomputers
The U.S. Department of Energy said on Friday it is spending $425 million to research extreme-scale computing and build two super-computers, which would be the world's fastest. The DOE is awarding $325 million to build "Summit" for Oak Ridge National Laboratory in Tennessee and "Sierra" at the Lawrence Livermore National Laboratory in California.
An additional $100 million will go to research into "extreme scale supercomputing" technology as part of a program called FastForward2, the DOE said in a news release. AMD will receive more than $32 million to fund exascale research, focused on Heterogeneous Systems Architecture (HSA)-based Accelerated Processing Units (APUs), and a new generation of memory interfaces.
The supercomputers, to be installed in 2017, will be based on next-generation IBM POWER servers with NVIDIA Tesla GPU accelerators and NVIDIA NVLink high-speed GPU interconnect technology. They will run five to seven times faster than the United States' current fastest computers.
The "Summit" system at Oak Ridge National Laboratory will be capable of delivering 150 to 300 peak petaflops, and be used for open science. Delivering performance well in excess of 100 peak petaflops, the "Sierra" system will be a key element of Lawrence Livermore National Laboratory's national nuclear security mission.
Summit and Sierra will also take advantage of NVIDIA's NVLink high-speed GPU interconnects, which will be integrated into NVIDIA GPUs and IBM POWER CPUs powering the new systems. NVLink allows GPUs and CPUs to share data five to 12 times faster than today.
The systems will also feature NVIDIA's future generation GPU architecture, Volta, which will deliver considerably higher performance than the company's current Maxwell architecture and subsequent Pascal design. NVIDIA GPUs will provide Summit and Sierra with more than 90 percent of the peak floating point processing capability.
Summit, like Titan, will be dedicated to open science. It will also raise the bar for energy-efficient computing, providing five to 10 times higher performance than Titan, while using only 10 percent more power.
Sierra will deliver five to 10 times higher compute performance than Lawrence Livermore's current fastest system, "Sequoia," which delivers 20 petaflops. It will be used for the National Nuclear Security Administration's program.
For comparison, the world's current top super-computer, the Tianhe-2 in China, performs at 55 petaflops.