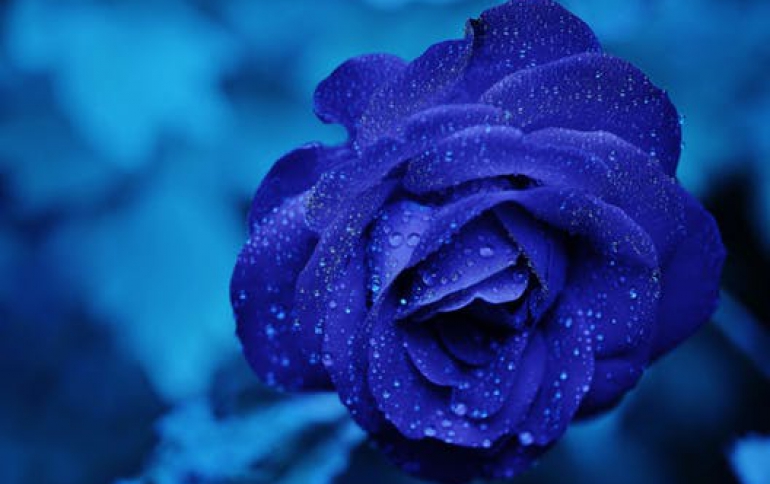 Verbatim Shows New Storage Solutions and LED Lamps at CeBit 2012
Verbatim will be unveiling its portfolio of new products for 2012 at CeBit in Hanover, Germany. The new SATA-III SSDs will be on display along with a number of new USB drive designs and LED lamps. A special highlight will be the first showing of Verbatim's new portable hard drive concept using the Universal Storage Module (USM) system.
Universal Storage Module (USM)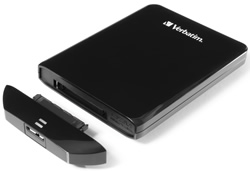 Verbatim's new USM hard drive offers users a flexible and upgradable storage solution as it can be connected using a choice of interface cables or directly using the SATA interface. The drive can be connected to devices in the same way as any standard external hard disk drive by using a removable USB 3.0, FireWire or Thunderbolt cable which plugs directly into the USM drive. However, the big advantage of the USM hard drive is that it has the possibility of being plugged directly into devices like TVs, game consoles, set-top boxes, desktop and notebook computers, and other consumer electronics appliances equipped with a USM slot. As the connection is SATA to SATA, the data transfer performance is exceptional. USM is an open standard with specifications provided by the Serial ATA International Organization (SATA-IO).
New SATA-III Solid State Drives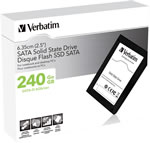 In 2012 Verbatim will increasingly focus on SSDs. "We expect that the already high demand for SSDs will rise continually in 2012", says Rüdiger Theobald, Marketing Director for Verbatim EUMEA. The new SATA-III SSDs take full advantage of the SATA-III bandwidth and provide extraordinary data transfer rates up to 550MB/sec READ and 510MB/sec WRITE speed. Featuring the high-end SandForce 2281 controller, the SSDs come with 120GB and 240GB and are available now.
New USB Drives
Verbatim is also presenting a variety of new USB Drives: The Store 'n' Go V3 USB 3.0 Drive uses a USB 3.0 interface for SuperSpeed data transfer. A slide and lock mechanism protects the connector of the drive. The Store 'n' Go V3 USB 3.0 Drive comes in a wide range of colours and capacities up to 64GB.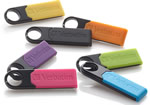 The new Store 'n' Go Micro USB Drive+ is a practical little USB Drive that possesses a rubber cover to protect the connector from any damage. It also has a large carrying ring to enable it to be easily attached to key rings.
 
The popular Store 'n' Go Micro USB Drive will be presented in a new look with an easy grip design and a large sized lanyard loop for convenient carrying.
Both the Store 'n' Go Micro USB Drive+ and the new Store 'n' Go Micro USB Drive come with a USB 2.0 interface and are available in a range of different colours and capacities up to 32GB.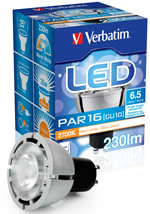 LED products: Efficient and energy-saving lighting for homes and retail stores
The range of Verbatim LED lamps experiences an extension for directional as well as non-directional lamps.  A classic A with a CTA dimming function provides a warm bright light and when fully dimmed the tone gets softer and comforting. In contrast to it shine the 2 new halogen replacement lamps bright and fit perfect into various applications at home, in shops or hotels and restaurants, wherever a spotlight for accentuation is needed. The new PAR16 GU10 with 230lm and the MR16 GU5.3 offers with 470lm and 7W an efficiency of 64lm/W.