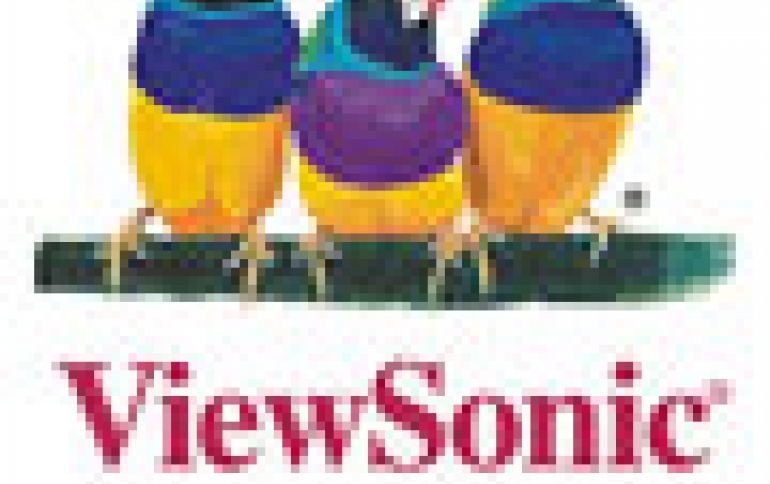 ViewSonic LCD Monitor Line With Vista Logo in 2007
Moving forward, all displays offered in the value, graphics, professional and X Series will carry the Certified for Windows Vista logo, which ensures reliability, stability, security and proper installation, as well as the ability to take advantage of the latest Windows innovations and functionalities ViewSonic announced today that it will enter 2007 with its entire LCD monitor line meeting the requirements of Microsoft Windows Vista client operating system.

"For more than a decade, ViewSonic's LCDs have provided users with display technology that is synonymous with innovation, performance and value," said Jeff Volpe , vice president of marketing, ViewSonic Americas. "By providing Vista certification across our desktop display line, ViewSonic is ensuring that customers have the display technology available to optimize their desktop experience."

Over the course of the year, ViewSonic has introduced a number of widescreen displays, including the recently introduced 22-inch VX2235wm, to help professionals and consumers alike manage multiple documents and view data from a variety of sources at the same time, without shuffling or resizing multiple windows. The new Windows Vista operating system compliments the company's aim to provide users with the benefits of greater productivity and ease of use. For example, the Windows Sidebar feature is a pane on the side of the desktop that organizes "gadgets," giving consumers easy access to the applications they use most such as calculators, Web services and media players.

For ViewSonic's 4:3 aspect ratio displays, the Windows Vista operating system will provide productivity advantages while toggling between applications. The Windows Flip feature in Windows Vista allows users to quickly flip through open applications using the Alt+Tab control, which provides a live thumbnail of each window, rather than just a generic icon and file name.

"We are living in a time when multi-tasking is commonplace, and that means the task bar on the bottom of every desktop is filled with numerous open applications," said Dave Wascha, director of partner marketing for Windows Vista at Microsoft Corp. "Widescreen monitors offer increased productivity benefits, and together ViewSonic and Microsoft are continuing the trend by offering user benefits that handle multiple tasks with greater ease and productivity."

ViewSonic will upgrade its current display line throughout the fourth quarter and all future models will comply as well. In December, ViewSonic is slated to launch new large, widescreen displays that will feature the Windows Vista Premium logo, "Certified for Windows Vista" to signify that the displays support the full feature offerings of the Windows Vista operating system.