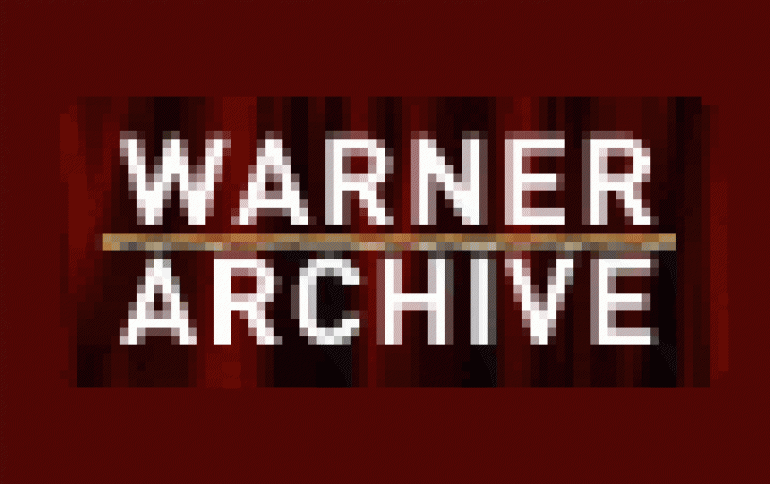 Warner Bros Opens Film Vault With the Launch of "Warner Archive Collection"
Warner Bros. Home Entertainment Group (WBHEG), today announced the debut of the "Warner Archive Collection" (www.WarnerArchive.com), a selection of movies spanning more than 60 years of filmmaking. The company offers a large film and television vault to customers who can now purchase authentic DVD and digital downloads of more than 150 classic titles. Entertainment's film library consisting of pre-1986 MGM, RKO Radio Pictures and Warner Bros. Pictures films. They include Academy Award nominee Sunrise at Campobello, The Citadel, Mr. Lucky, and many others from the Golden Age of Hollywood and beyond.

To order their movies, fans visit WarnerArchive.com, select their titles, and upon purchase, a manufacturing on demand (MOD) system creates a made-to-order DVD indistinguishable in quality from a standard pressed DVD. The system places the DVD into a hard plastic Amaray case featuring custom artwork; shrink wraps it and ships the finished package to the customer which arrives in approximately five days. The cost per title is $19.95, plus shipping. Alternatively, movie fans can purchase digital downloads of these classic films to enjoy immediately on their PC. The cost for a digital download is $14.95 per title.

The on-demand service allows Warner Bros. to avoid the risk of manufacturing too many copies of old or obscure titles and shipping them to retailers because customers directly order only the titles they want to buy.

Initially the Warner Archive Collection offers 150 sought after titles including Possessed starring Clark Gable and Joan Crawford; Once Upon a Honeymoon starring Cary Grant and Ginger Rogers; and All Fall Down starring Warren Beatty and Eva Marie Saint. Every month approximately 20 classic films and television programs will be added and by year's end more than 300 titles will be available online. For a complete list of current titles visit WarnerArchive.com.

"With a cinematic legacy as rich and varied as that found within our library, the challenge has been to meet the voracious demand of consumers who are seeking their favorite films on DVD," said George Feltenstein, senior vice president, Theatrical Catalog Marketing, Warner Home Video. "Whether it's an Academy Award -winning classic from Hollywood's Golden Age, a Sci-Fi cult favorite from the '70s, or a silent rediscovery from the '20s, the Warner Archive Collection has something for everyone. This unprecedented initiative represents a tremendous effort from Warner Home Video and Warner Bros. Digital Distribution and is representative of the company's continued dedication to film preservation."

As a companion to the Warner Archive Collection, WBHEG will launch an exciting new podcast series titled the "Golden History of Hollywood." Available in late March on iTunes (www.itunes.com) as well as numerous online sites for free, the "Golden History of Hollywood" features captivating archival recordings from the studio's vault including behind-the-scenes interviews with stars, radio editions of movies and much more.