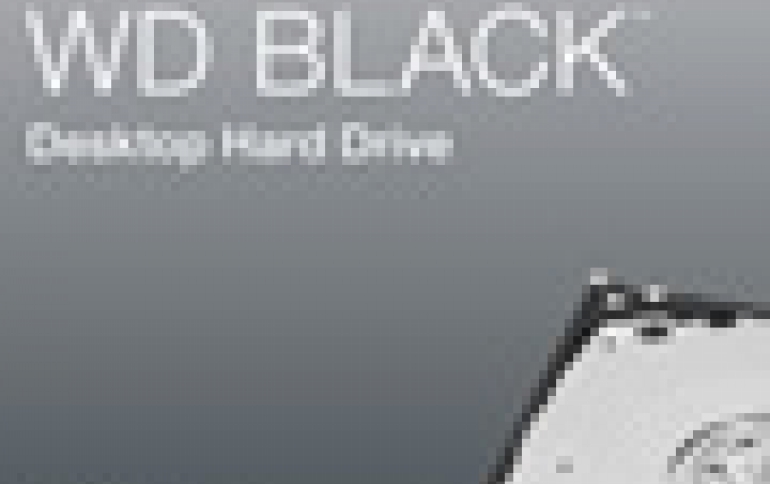 WD Black Desktop Hard Drives Now Available With 4TB Capacity
WD today announced its highest performance, highest capacity desktop hard drive, the WD Black 4 TB, 3.5-inch, 7200 RPM drive. WD Black hard drives combine 7200 RPM spin speed, 64 MB cache, dual stage actuator technology, SATA 6 gigabits per second (Gb/s) interface, and an integrated dual processor.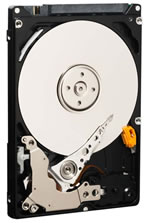 Dual actuator technology is a head positioning system with two actuators that improves positional accuracy over the data track(s). The primary actuator provides coarse displacement using conventional electromagnetic actuator principles. The secondary actuator uses piezoelectric motion to fine tune the head positioning.
IntelliSeek calculates optimum seek speeds to lower power consumption, noise and vibration.
In addition, the StableTrac feature makes sure the motor shaft is secured at both ends to reduce system-induced vibration and stabilize platters.
With the NoTouch ramp load technology, the drive's recording head never touches the disk media ensuring significantly less wear to the recording head and media as well as better drive protection in transit.
The WD Black 4 TB GB (model WD4001FAEX) hard drives are available at a Manufacturer's Suggested Retail Price (MSRP) for the WD Black 4 TB drive is $339.00 USD.
WD4001FAEX Specifications
- Interface: SATA 6 Gb/s
- Rotational Speed 7,200 RPM (nominal)
- Buffer Size 64 MB
- Average Latency 4.20 ms (nominal)
- Load/unload Cycles 300,000 minimum
- Buffer To Host (Serial ATA) 6 Gb/s (Max)
- Formatted Capacity 4,000,787 MB
- Capacity 4 TB
- User Sectors Per Drive 3,907,029,168
- Height 26.1 mm
- Depth 147 mm
- Width 101.6 mm
- Weight 0.78 kg
- Operating Shock (Read) 30G, 2 ms
- Non-operating Shock 300G, 2 ms
Acoustics
- Idle Mode 29 dBA (average)
- Seek Mode 0 34 dBA (average)
Temperature
- Operating -0° C to 60° C
- Non-operating -40° C to 70° C
- Power Dissipation
Read/Write 10.40 Watts
Idle 8.10 Watts
Standby 1.20 Watts
Sleep 1.20 Watts