WD My Passport 4TB PS4 HDD
2. Performance
We formatted the drive using a PS4 and connected it to our test PC. The external HDD was immediately recognized by Windows 10, with the available capacity at the disposal of the user to be 3.63 TB: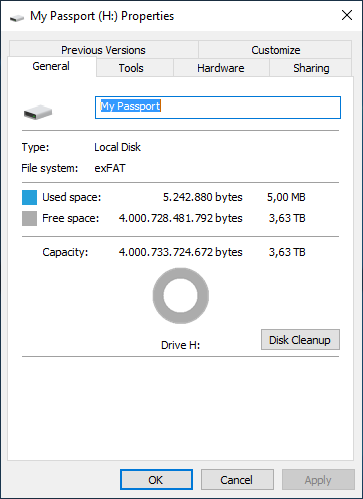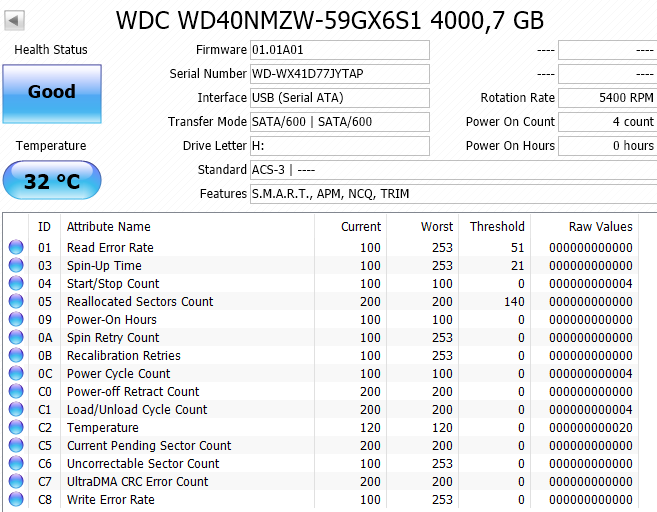 ATTO Disk Benchmark shows a sequential throughput of about 120 - 130 MB/s for read and 100 - 125 MB/s for write with larger files, with the WD drive to have a steady perfperformance.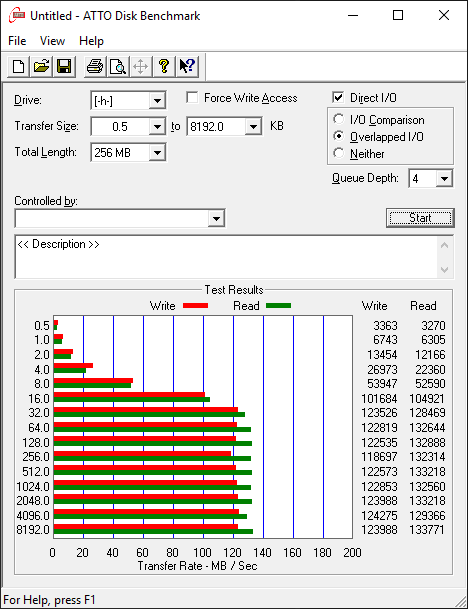 CrystalDiskMark confirmed previous findings: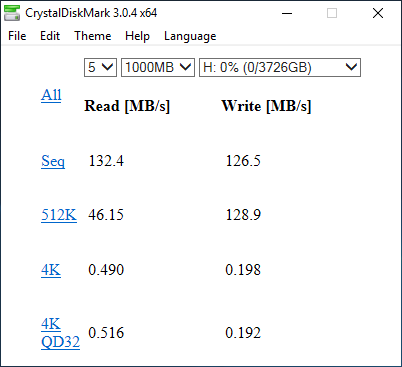 WD's My Passport portable game drive is designed to expand the capacity on your PS4 console, and not to improve the gaming performance. Once you've properly connected and formatted the drive, the PS4 will treat it as an extension to your internal storage. Digital downloads and game installs will be done directly to your external drive. You can also choose to transfer existing files from your internal drive to your external drive.
Many of the latest hard drive offerings at the market have similar speeds which won't be distinguishable in real world situations, however, if you are specifically looking for faster drives be aware this will affecting the pricing quite considerably.
In terms of performance, what this HDD offers isn't exactly stellar compared to some other models. Expect read/write speeds of 120MB/sec - 130MB/sec. However, if you intend on using it mainly with your console and don't plan on adding and removing data frequently, you probably won't even notice.
This 4TB hard drive is both affordable and spacious. It doesn't come with a USB 3.1 port which would effectively boost your transfer speed from 5GB to 10GB/sec, however, it does have moderate read and write speeds.
You may be thinking that choosing an external with a USB 3.0 SSD instead of the My Passport 5400RPM HDD would make more sense. However, although an SSD with a USB 3.0 interface would work, you would see little to no increase in performance. The bottleneck is with the PS4 hardware itself, not the drive or the USB interface. On the other hand, an SSD would reduce your system bootup and loading times.
The drive's price currently sits at $150 for 4TB.